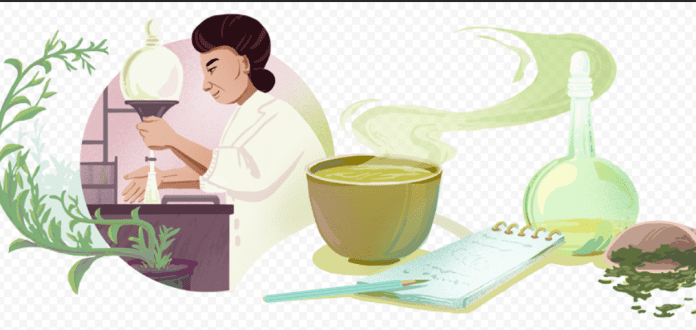 Michiyo Tsujimura was born in Japan. She was a biochemist who took a special interest in agricultural science. Michiyo mainly focused on researching the components that made up green tea. 
Michiyo Tsujimura boasted of receiving a doctorate in agriculture. She was the first woman in Japan to receive this honor. She initiated her research in 1920. Tsujimura worked at the Hokkaido Imperial University. She took up the job of an assistant laboratorian. 
The University did not allow girls and thus, she worked an unpaid shift. Michiyo, along with her co-worker Seitaro Miura made a breakthrough. They found out components of vitamin c in green tea. Google decided to honor her work and featured her in a doodle. The doodle will be featured by Google on the occasion of her 133rd birth anniversary. 
Michiyo Tsujimura: Woman Behind Green Tea
If you are a fan of Green Tea, you must thank Tsujimura. The benefits of green tea were unknown to mankind till she researched it. She was born and brought up in Okegawa. The groundbreaking result inflicted an increased export of green tea to the north. She continued with her study further and discovered catechin after five years. The catechin was responsible for the bitter taste. Michiyo followed it up with the extraction of crystalline tannin from the leaves of green tea. 
Michiyo Tsujimura worked as a professor at various Universities. She was also called in as the guest lecturer in many schools. Michiyo got her doctorate in agriculture in the year 1932. She also earned Japan Prize For Agricultural Science in the year 1956. The scientist and biochemist died on 1st June 1969. She was also awarded the prestigious Order of the Precious Crown of the Fourth Class. She was eighty-one years of age during her demise.