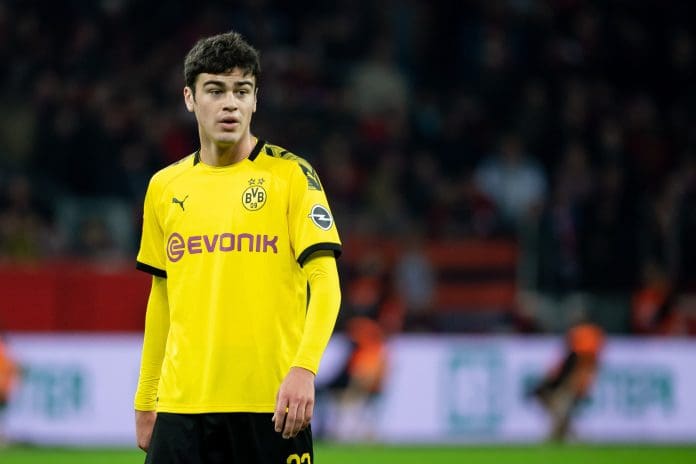 Sources has recently revealed that the USMNT mideo Giovanni Reyna was on the verge of coming back to the country without even the kickoff of their World Cup campaign.
The USMNT has recently enjoyed a fairly good outing in the World Cup campaign of 2022 in Qatar. The team went on to qualify for the pre-quarter finals of the tournament only to face defeat to a much stronger footballing side in Netherlands. However, as we are closing in to the final days of the World Cup a news from the campaign of the USMNT has suddenly made everyone stirred up.
As we know Giovanni Reyna, the youngster who has recently turned 20 has not appeared in a single game for the US national soccer side in Qatar. However, now we may have a reason why. As per our sources, Reyna was almost sent back from the USMNT's outing in Qatar as the management was not happy with his efforts in training and in the pre-tourney warmup game against Al Gharafa SC of Qatar.
USMNT Youngster Giovanni Reyna Was Almost Sent Back To Home:
Even though he hasn't been included on the USMNT squad roster for any of their games, Giovanni Reyna participated in the second half of their pre-quarterfinal loss against the formidable Netherlands. According to the reports, Giovanni Reyna expressed regret for his lack of effort in front of the entire squad.
Following the coach's remarks on the player's decision to maintain an anonymous name, MLSSoccer.com became the first to confirm that the player was Reyna. According to The Athletic, Reyna's playing time was impacted by his performance in practice and was almost sent home.