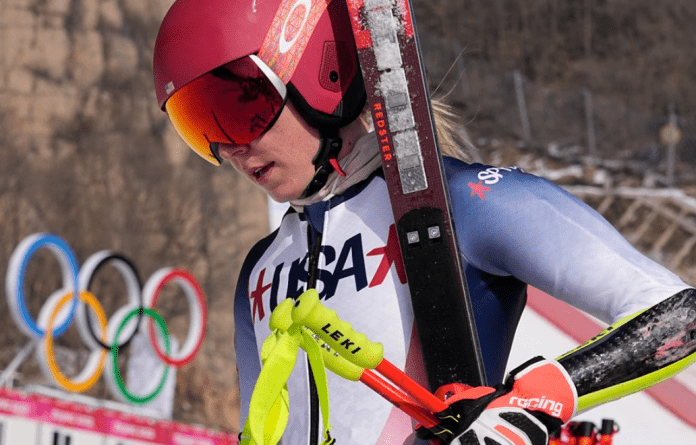 Mikaela Shiffrin crashed out for the second time at the Winter Olympics 2022. Among the world's greatest skiers, she has suffered two harsh failures within just 3 days at the Olympics. Merely days after her disappointing run in the giant slalom on Monday, Mikaela Shiffrin again failed to go past the 5 gates in the slalom on Wednesday and skied offline within a second into her initial run.
Mikaela Shiffrin felt that the failure was the result of the two days. She felt led down at the turn of events.
Shiffrin said that she was trying to reflect on the past days and decided to push herself a little more to stay on course. She said she trusted her skiing ability, and that stood by her all her career.
She said she would have to look into what went wrong today, though it was not the end of the world, she said.
Mikaela Shiffrin Is The Defending Champ
The American skier came to the Olympics intending to become the first American Alpine skier to win 3 medals at a single Olympics. The hopes have been all but dashed.
Shiffrin is the defending champ in the GS and also won a slalom gold in the 2014 games. Two of her finest prospects have been dashed at the 2022 games.
Mikaela Shiffrin has two DNFs in the past 4 years before the 2022 games. And she added a couple more within two days. She regretted that she had let down a lot of people who hoped she would win.
She said that there was more to go at the Olympics but the slalom and the grand slalom were the main areas of focus. Now it felt that she has worked much for nothing.
Mikaela Shiffrin had planned on skiing all the 5 individual alpine discipline. The super-G, the downhill, and the alpine combined remain. But she hinted she might not go for all and give others a chance.