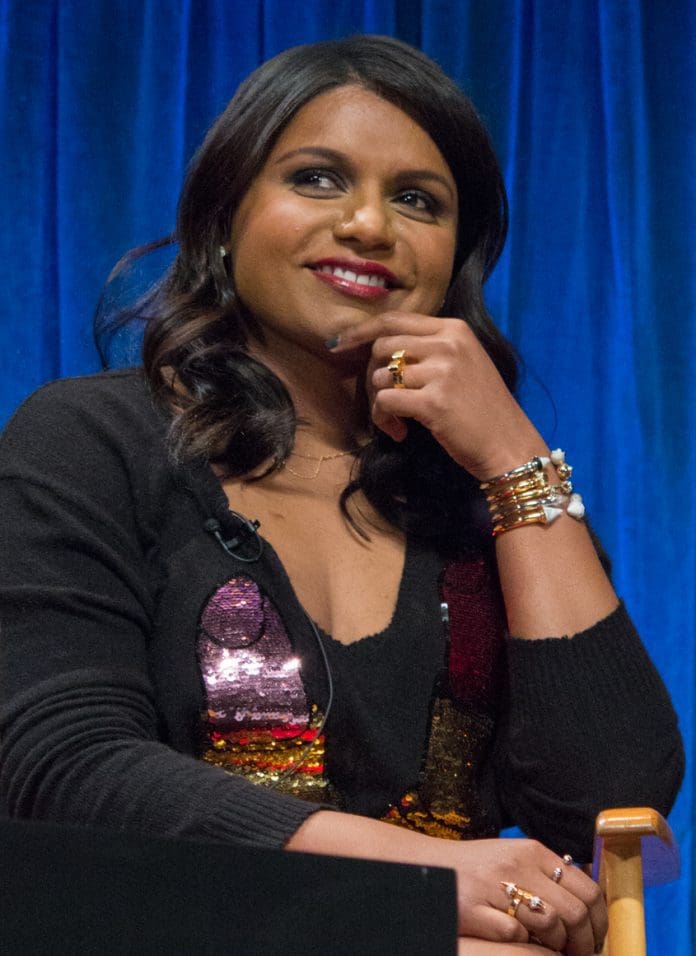 Mindy Kaling told on Jimmy Kimmel Live on Monday that the terrifying incident happened when The Office star was eight and a half months pregnant.
Mindy Kaling remembers a frightening meeting with a person who she initially mistook for a die-hard admirer of The Office.
In celebration of Halloween, presenter Jimmy Kimmel questioned the actress on Monday's broadcast of the show if she had ever encountered a "really terrifying circumstance."
Mindy Kaling continued by recalling a night in the past when she and her coworker B.J Novak and friend from the Office, went to a restaurant in Los Angeles. Kaling was expecting her baby girl Katherine, who is now four years old, at the time.
Kaling told in the show that it was one of her scariest moments in her life when she was 8 1/2 months pregnant. She added that she was going to a dinner with her friend Novak where when he parked his car and they got out of the vehicle, Mindy Kaling recalls her noticing a person staring at them.
Mindy Kaling Recalls A Strange Guy Breking Into B.J. Novak's Car:
After the guy emerged from the car, Kaling claimed she was immediately worried but that he seemed to be a lover of the Office, the NBC program Mindy Kaling has starred in earlier. He addressed them saying that he loved seeing them in The Office! before we left, The Mindy Project actress recalled.
She continued the story saying they were going to the restaurant after that interaction. When they noticed that the restaurant was closed, they started walking back to the vehicle. They saw someone sitting in the driver's seat and they thought that it may not be the car they arrived there in. Thus, they kept moving forward.
The story ends at Mindy Kaling and her partner that night confronting the man, and it was the strangest thing ever happened to her according to her.