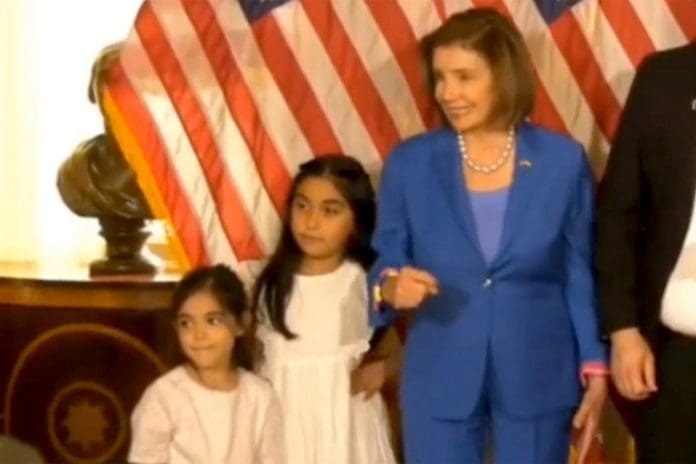 The US House of Representatives Speaker Nancy Pelosi declared on Saturday that the vicious attack on her husband at their California home had left her and her family "heartbroken and traumatized."
Paul Pelosi, the speaker's husband, suffered a fractured skull after an intruder assaulted him with a hammer in the early hours of Friday morning in their San Francisco home. She acknowledged in a letter to colleagues that the attacker had wanted to face her during the attack. At the time of the event, Pelosi was not in San Francisco. 
After her husband Paul Pelosi was brutally attacked, the FBI was stationed outside of Nancy Pelosi's San Francisco house.
Nancy Pelosi praised members for their "outpouring of prayers and warm wishes," as well as law enforcement and first responders for the "life-saving medical care" her husband is getting.
Since her husband was struck with a hammer early on Friday morning and had surgery for a skull fracture, the letter was the speaker's first public statement. According to San Francisco District Attorney Brooke Jenkins, suspect David DePape is anticipated to be charged with numerous offenses on Monday and arraigned on Tuesday.
According to family sources cited by US media, the intruder allegedly told Paul Pelosi that he would tie up the speaker and wait for him to return home.
Nancy Pelosi was reportedly shouted at during the attack, which occurred less than two weeks before the midterm elections, according to local media earlier. Additionally, US Vice President Joe Biden added, he is not certain, but it looks like this violence was intended for Nancy after casting his vote in his home state of Delaware on Saturday afternoon. He criticized the attack once more and pointed out the increasingly divisive political language. According to law enforcement officials who were quoted in the Wall Street Journal, the suspect broke in through a sliding glass door and had expressed radical right-wing views online. He has also disseminated Jewish conspiracy theories.