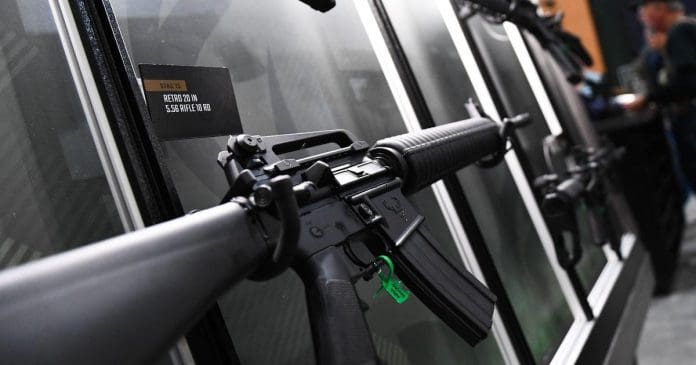 New York is the 1st American state to authorize fresh measures targeting a rise in gun-related violence following a fresh spate of massacres in schools, supermarkets, and hospitals. Lawmakers approved gun laws that raise the age to buy and own a semiautomatic to twenty-one.
Governor Kathy Hochul (Democrat) assured residents of rapid action after New York faced a racial attack in a Buffalo supermarket. Less than two weeks later, 19 students and 2 teachers were brutally shot inside a school as law enforcers stood outside for more than an hour, too terrified to confront a semiautomatic weapon, far more lethal than the guns they were carrying.
Both the perpetrators were 18, one purchased the weapons on his 18th birthday just days back. Both had purchased the guns legally and had not faced any background checks.
Gov. Hochul in a statement said that people could not keep living the same way and said that it was a nationwide problem even as the state takes measures to protect its own. She urged Congress to use the momentum and enact stringent measures at the national level to rein in gun violence. She said that time was running out.
New York Becomes Seventh State With Stringent Gun Laws
While New York already had strong measures in place, this new package consists of 10 measures to tackle gaps in the gun laws. New York becomes the 7th state in America to increase the minimum age to buy a weapon, even semi-automatic ones. California, Hawaii, Illinois, Florida, Washington, and Vermont have comparable restrictions to restrict gun violence.
The new gun laws also restrict the sale of body armor to authorized professionals only, such as the police. The shooter in Buffalo was wearing body armor, which saved him when a guard fired at him.
People considered a threat to others will also be restricted. Such reports can be filed by health care workers or the police.