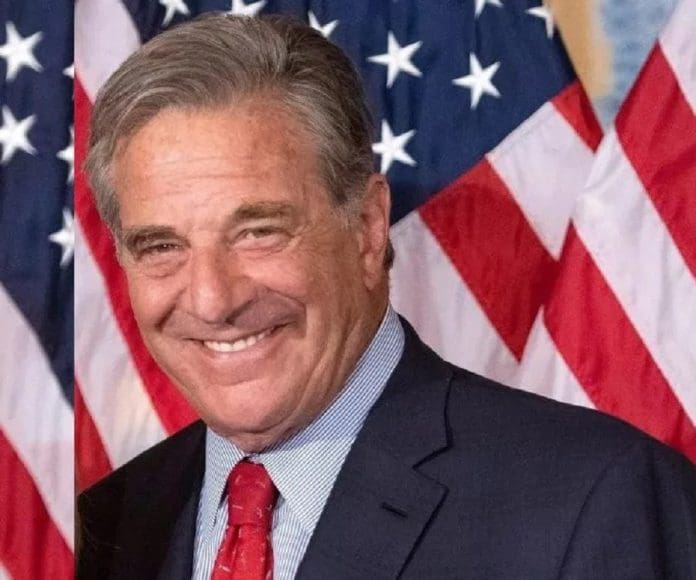 In an event attended by stars of the stature of U2, George Clooney, and Gladys Knight, a special round of applause was reserved for Paul Pelosi who bravely fought off an intruder, was seriously injured and was back on stage at the Kennedy Center. It was the first appearance in public for Nancy Pelosi's husband since the brutal October attack in San Francisco.
Standing alongside Nancy in the box, Paul Pelosi smiled and waved to the cheering crowd that included President Joe Biden,  Kamala Harris, the Vice President, and other prominent members of the cabinet and Congress. The series of events mark the 45th anniversary of the Kennedy Center Honors.
The only visible signs of the attack were the black hat he donned and a single glove. He suffered an extensive fracture on the skull from the hammer attack and his hand. The assailant was a far-right conspiracy theorist. He broke into the Pelosi home in search of Nancy when she was away and instead ended up attacking Paul Pelosi.
Paul Pelosi Seemed In The Best Of Spirits At The Center And Looked Well
Paul Pelosi was in the best of spirits at the event and could be seen cheering and swaying with Nancy to the performances. The annual event pays tribute to lifetime achievements in various arts. This year U2, comprising Bono, Edge, Adam Clayton, and Larry Mullen Jr., was honored. Also on the roll call were George Clooney, singer-songwriter Amy Grant, composer Tania Leon, a Pulitzer prize winner, and Gladys Knight. The event will be broadcast on CBS on December 28.
Earlier the President had congratulated the artists honored at the Center and welcomed them to Washington in the glittering evening in celebration of the arts. Biden said that truly exceptional artists embody the spirit of "we the people.". The honorees were selected based on their contribution to arts and culture by the Executive Committee of the Kennedy Center.