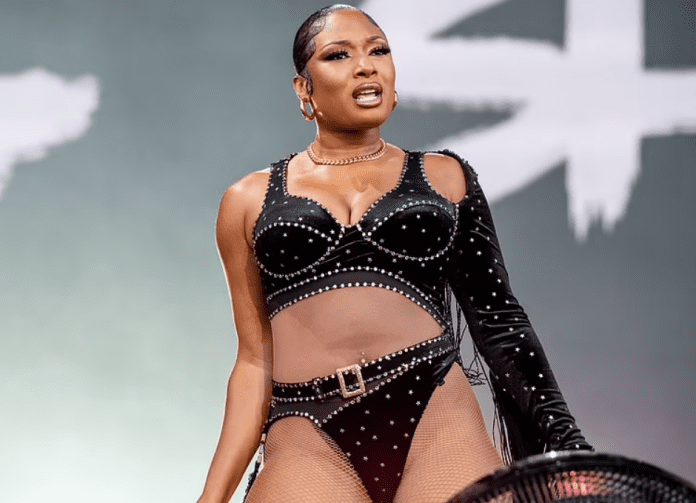 DaBaby's new album Boogeyman creates controversy in the industry, claiming he has slept with Megan Thee Stallion. DaBaby's new album Baby on Baby 2 track Boogeyman, while shooting he, has claimed to be sleeping with Megan on various occasions,
Rapper Megan Thee Stallion's Private Encounter With DaBaby
Megan Thee Stallion and DaBaby supposedly were close friends until DaBaby shared a tweet mocking Megan for getting shot By Tory Lanez in 2020.DaBaby even talked about the shooting situation in his new song and dragged Megan's boyfriend into it. DaBaby mentioned he was sleeping with Megan Thee Stallion and slept with her even the day before she got shot in the foot by Tory Lanez.
Side Picking is started as some claim that Megan is being exposed for cheating on her boyfriend, Pardison Fontaine. And others have started siding with Megan, as DaBaby's new song is full of bullying Megan Thee Stallion. Memes are going viral for the scenarios that have taken place privately between them.
DaBaby said; he was eagerly waiting to tell everything he wanted to say for a long time; however, he held his silence and exposed her in his new album. Mentioned, " he waited to say that 's—t,' on his next album" he even rapped about Megan's boyfriend rapped her boyfriend ready to die for that coward 'b—ch.'
In verse, he mentioned his feud with Megan Thee Stallion and her boyfriend Pardison Fontaine in 2021. Where Megan drew the first blood by calling out DaBaby regarding Tory Lanez as he joked about the shooting case, the insensitive act drove her to do so.
Things got out of hand as DaBaby brought Tory Lanez on a show in July 2021, just after he had performed with Megan Thee Stallion. DaBaby was a friend of Megan, whom he betrayed by bringing Tory in his SKAT. The audience was surprised by DaBaby when he showed Tory Lanez revealing himself in a mascot outfit. Megan is yet to make a statement.