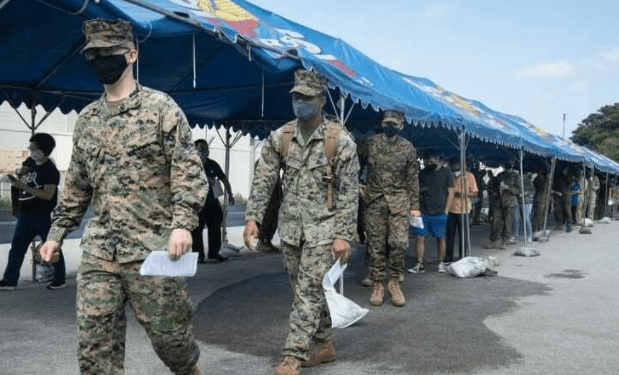 In the US, Marines are being discharged due to their unwillingness to take the vaccination for COVID-19. On Thursday, in a report by a news agency, it was confirmed that since November end, almost 206 Marines were taken off duty.
On August 25 of this year, Llyod Austin, the Defense Secretary, had notified all branches of the military to vaccinate all officials and service members without fail before December 15, 2021. It was announced during summer when cases of coronavirus were skyrocketing. Shortly after the deadline passed, those who had decided to not follow instructions were dismissed from the military. 
Marines Unhappy, Say They Are Witnessing "Political Purge"
A few Marines who had decided to remain unvaccinated spoke to a news agency and anonymously expressed their disappointment in the government. They believe that Joe Biden's government is forcibly discharging the "brightest" and the "best" military men just because of their personal beliefs. 
A Major, who has actively served the nation for more than seventeen years, stated that the country's leadership is fundamentally flawed. He felt that they are facing a very "unconstitutional edict" which is being used to discharge the top Marines, soldiers, airmen, sailors, and Space Force guardians.
The Marines said that the government had rejected their applications without a sliver of consideration. They believed they were the recipient of "blanket" refusal of religious immunity. A total of 8 different letters of discharge were shown to the news agency and were almost indistinguishable. All 8 stated military willingness as the chief cause of ejection.
At the beginning of this month, Darell Issa, from California, headed a team of Republicans and sent a note to the President stating that the strict enforcement of the military vaccination decree is a severe mistake on his part.