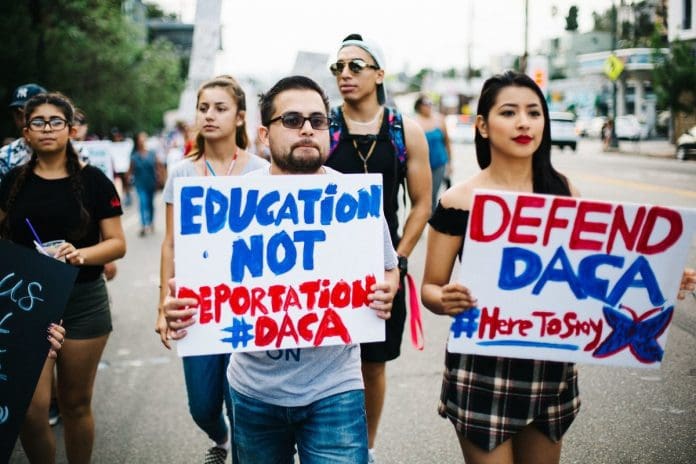 Several Republican states have asked a federal judge in Texas to end the DACA program, which they consider illegal. The program was supported by Obama and Biden and opposed by Trump. The lawsuit filed seems destined to end the renewal of deportation work permits and protections for Dreamers, and phase out the programs over a couple of years.
DACA Drawing Republican Opposition
Nine states filed a suit to shut down the Deferred Action for Childhood Arrivals (DACA) program. This controversial immigration policy was first under Democrat President Barack Obama and was renewed in 2022 by President Joe Biden.
In the legal filing by the states that include Texas, Alabama, Louisiana, South Carolina, etc, the states have argued that President Biden overstepped his constitutional authorities without getting permission from Congress.
The states said that the lawsuit is about the scope exerted by executive workers and not the wisdom of any particular immigration policy whiteout the approval of Congress.
The states declared that the lawsuit was filed to determine the scope of executive power, and not to question the wisdom of any particular immigration policy. They declared that a president does not have the constitutional power to unilaterally override the laws enacted by Congress just because they prefer different policy choices.
The Republican states claim that the president's decision linked with DACA, announced only on August 30 last year, is afflicted with the same substantive flaws as the previous decision of the president. They state contend that Obama's previous decision was already found unlawful by the Fifth Circuit and the court.
The team also sent a reminder to the court that the Supreme Court had ruled that Obama's decision was executive discretion. It could also be an immigration enforcement officer not enforcing laws on the book. This includes a policy that stops members from writing speeding tickets for an individual suspected of driving above the speed limit.