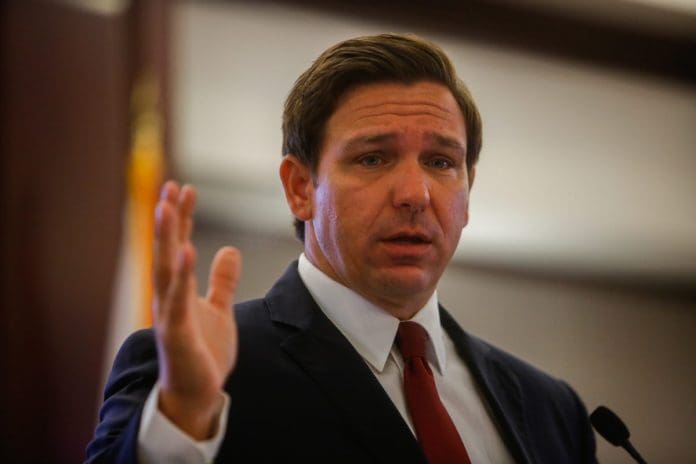 US President Joe Biden criticized Florida Governor Ron DeSantis for transporting Venezuelan refugees to the island town of Martha's Vineyard without prior notice, accusing him of "playing politics" with people's lives.
Additionally, the Governor of Florida's action's legality is being investigated. It has been branded a "political gimmick" by Democratic legislators and immigration campaigners. The controversy started on September 14 when Ron DeSantis ordered two charter planes carrying roughly 50 migrants, including adults and children, from Texas to Martha's Vineyard. On September 15, President Joe Biden attacked DeSantis in his remarks.
Ron DeSantis Sent Migrants To Martha's Vineyard
The Texas governor, Greg Abbott, was also criticized by the US president. According to Biden, the governors' actions were improper, "un-American," and "reckless." Over 100 migrants from Cuba, Colombia, Nicaragua, Guyana, Venezuela, and Panama were dropped off by two Texas buses under arrangements by Abbott. Notably, Greg Abbott and Ron DeSantis are also Republican Party members. DeSantis is also anticipated to seek the Republican Party's presidential candidacy in 2024.
The head of the anti-trafficking organization Polaris also made a strong statement in this respect and questioned whether DeSantis and Abbott's conduct constituted human trafficking. On September 16, Polaris made stern comments while referencing claims made by migrant employees. Many migrants claimed not to know where they were being taken. According to Catherine Chen, the head of Polaris, if the migrants were misled for financial benefit, it should be looked at as possible human trafficking.
Many Democrats have denounced Abbott and DeSantis. The Democratic candidate for governor of Florida, Charlie Crist, charged DeSantis with engaging in human trafficking while using taxpayer money. Veronica Escobar, a Texas Democratic congressman, referred to DeSantis as "a heartless" individual. The Massachusetts US attorney, Rachael Rollins, has even called for a federal inquiry into the incident, which has been referred to as possible human trafficking.