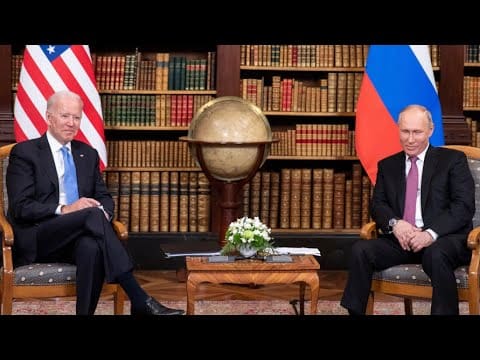 The Biden administration has accused Russia of recruiting former and current government officials of Ukraine in order to control the government. The Treasury Department stated that the giant nation had directed most of its intelligence services in recruiting current and former government officials of Ukraine which would help it take over the government of Ukraine and end up controlling the critical infrastructure of Ukraine with a stabilized Russian force. The Department then managed to roll out sanctions against four different current and former officials of Ukraine that are considered to be a major part of Kremlin-directed influence activities to destabilize the Balkan nation.
US-Russia Relations Sour Even Further
The Treasury also noted that the four different individuals- out of which two are current members in the Parliament of Ukraine- were acting under the supervision of the intelligence service sanctioned by the US from Russia and had been playing major roles in the global influence campaign of the giant nation to destabilizing sovereign countries that were in support of the political activities of Kremlin. 
Russia has been recruiting Ukrainian officials who hold top positions in order to gain access to highly sensitive information, which would threaten the sovereignty of Ukraine and then leverage the officials to instigate unrest which would then precede a potential invasion from the Putin-led country- as reported by the Treasury. The department also stated that the action that was taken on Thursday was totally separate and distinct from the far broad range of high-impact measures that the US is readily prepared for if the country ever thinks of invading Ukraine. 
Anthony Blinken, the US Secretary of State, has stated in a statement that all the sanctions have been in line with other actions that the US has had to take to target the disinformation campaigns that Russia is promoting.