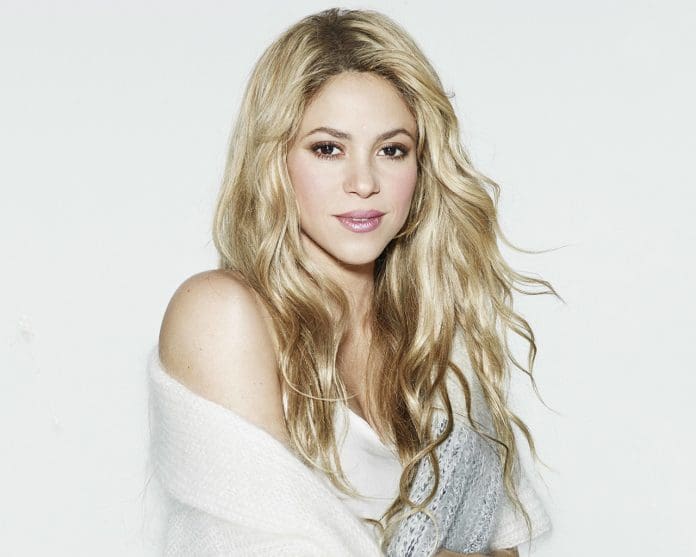 Pop star Shakira is reportedly furious after Gerard Pique, her ex broke an agreement between them. The former Spanish international football star was seen passionately kissing 23-year-old Clara Marti, his newfound student girlfriend at the Catalonia Summerfest festival in Cerdanya.
The couple shares 2 children, 9-year-old Milan and 7-year-old Sasha. Clara works for Pique in public relations at his company Kosmos. They have been meeting one another for several months. She works part-time at his office organizing events and is also a student. She is 12 years junior to Pique.
Shakira and Pique reportedly had a deal when they split three months ago where they agreed not to be seen publicly with their new partner for at least a year. Pique had cheated before they split, though it is not clear if it was with Marti.
The social images of the 35-year-old Pique passionately kissing his newfound lover appeared in a video. It was taken by Socialite, the Spanish media company at the Summerfest Cerdanya festival in Catalonia.
Shakira Kicked Out Pique Of The Family Home After News Of His Illicit Affair
Though they have not gone public with their relationship, people close to them know about the relationship. His team had been keeping the matter under wraps for weeks and had even deleted pictures from Clara's social media accounts. But this indiscretion makes it apparent that he wants his love for Clara to become public.
Shakira and Pique parted ways in June this year. while those close to Pique are excited about his newfound love, Shakira is furious at the sight of the father of their children with his girlfriend despite their agreement to remain discreet for at least a year. While Shakira has tried to keep up an appearance of friendship for the sake of their children, Pique apparently is not interested in any form of caution despite the chance that it could hurt the children.
The couple broke up after the Spanish international cheated on the pop star. Shakira revealed in a statement that they were parting ways and her highest priority was the well-being of their children. Pique was kicked out of the family home by Shakira after his bout of indiscretion in love.