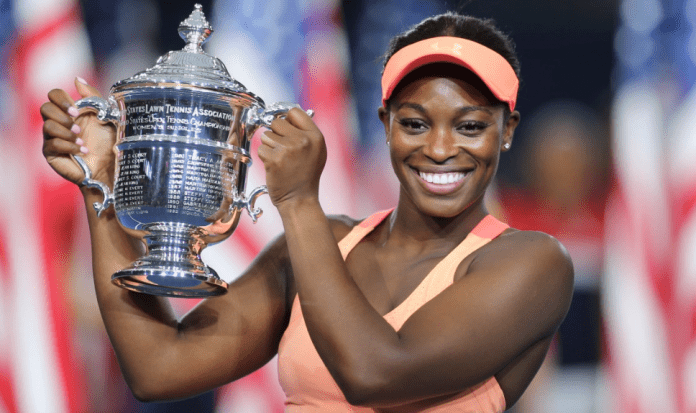 Sloane Stephens visited Coco Gauff at her birthday party and that was the beginning of a beautiful friendship.
Gauff used to train with Sloane's childhood coach while Sloane Stephens had become a professional tennis player. They became great friends and would meet each other at parties or other gatherings. Gauff looked up to her and Stephens used to keep tabs on her rapid development.
Sloane Stephens won the US Open in 2017 while Gauff was watching her in awe. Coco played in the junior final the next day and hoped to imitate her success.
Sloane Stephens Meets Coco Gauff In The Tournament
Wednesday saw friends become foes when Sloane Stephens met Coco Gauff in the second round of the Ashe tournament.
Gauff stated that the moment felt like a circle. She believed that the game would be fascinating as they were expected to step in the huge footprints left by the Williams sisters. This was the first US Open in Coco's life where neither of the sisters was competing.
Sloane Stephens made it clear that she was the experienced one after she crushed Coco, 6-4, 6-2 in just an hour or more.
The game started strong as both the competitors traded games and were tied at 4 in the 1st set. The experience of Stephens prevailed as she took the next 2 games and left Gauff behind. Coco did not get a chance to get back into the match again.
Stephens won the final 5 games, clinically, in the second set to grab the victory.
Coco was dejected as she walked towards the net, but Sloane Stephens quickly embraced her and told her she loved her. Stephens told the media that she is extremely proud of Gauff and the woman she is expected to become.
Gauff had gained the attention of people all over the globe but her destiny will have to wait patiently till the 2022 season.