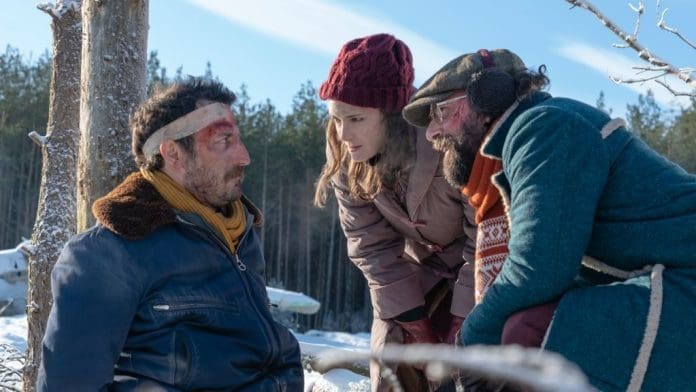 Stephen King has a concept for a spinoff series based on Yuri Ismaylov after viewing Stranger Things season 4. Stranger Things was always planned to last for four or five seasons, but because of its enormous success, many fans aren't ready to let go as the finale approaches. Fortunately for those fans, the show's creators are apparently working on multiple Stranger Things spin-offs, but little information is currently known, leaving any plot line and medium open.
Insights About Yuri By Stephen King
Yuri, played by Nikola Djuricko, is described as "a sleazy and unpredictable Russian smuggler who loves stupid jokes, cold hard cash, and crunchy type peanut butter" in Stranger Things. In the program, Yuri acts as a go-between for Joyce and Enzo, a guard in a prison, who is tasked with getting Joyce to pay up and assisting Hopper during the final step of his escape from a prison camp in Russia.
Stranger Things is set in the 1980s, and the Duffer Brothers include key pop culture and historical moments. The series draws heavily on Dungeons & Dragons as well as vintage 1980s films, notably horror. Stranger Things' 80s horror influence becomes increasingly obvious as the series moves into darker territory, with references to a variety of King's books, including Carrie and IT, which King has praised.
While the writer has enjoyed Stranger Things season 4 so far, he does have one major complaint. Stephen King, like many other viewers, thinks that the season being split into two halves was "sort of lame," emphasizing his desire to see more of the season. Because King had such a strong influence on the series, the Duffer Brothers must value the author's continuous praise and insights.
As Season 4 of Stranger Things progresses, Yuri will continue to make appearances. Even if it isn't in Stephen King's Barry-style Yuri spinoff series, this might not be the last time fans see him. Season 5 and other secret spinoffs are already in the works.