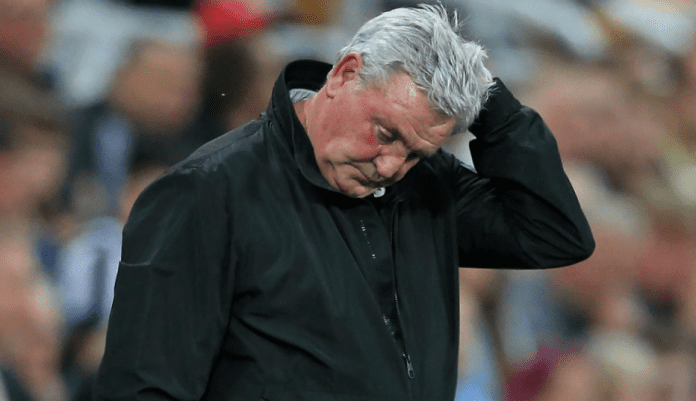 Newcastle United's current manager, Steve Bruce says that he never walls away from a fight. He is obviously frustrated by the poor start to the season but is determined to right the wrongs and safeguard their position in the PL.
Steve Bruce Talks About His Club And The Struggles
Bruce spoke to the media before his game against Leeds United. He stated that his family believes him to be sick as he never thought of walking away from the club. All he wants to do is to get Newcastle to the top of the table by the end of the season.
The only significant transfer that was made in the window was the purchase of Joe Willock. Other than that everything else was frustrating. 
He stated his wants- better players, a deep squad to pick from, and the ability to compete at the top, but these things were not possible. All Steve Bruce did was accept what he had and moved on with his job.
The situation in which Newcastle United got into, is not great and Steve Bruce clearly understands that, but all he has to do is to accept it. The challenge for him at the moment is to keep ticking along and maintain the position of the club in the English Premier League. They need to stay away from the relegation zone, as far as possible, for as long as possible.
Leeds United will be facing Newcastle United in their next game in the Premier League and both the teams are looking for their first win of the season. Steve Bruce hopes to get one over Bielsa and get the win.