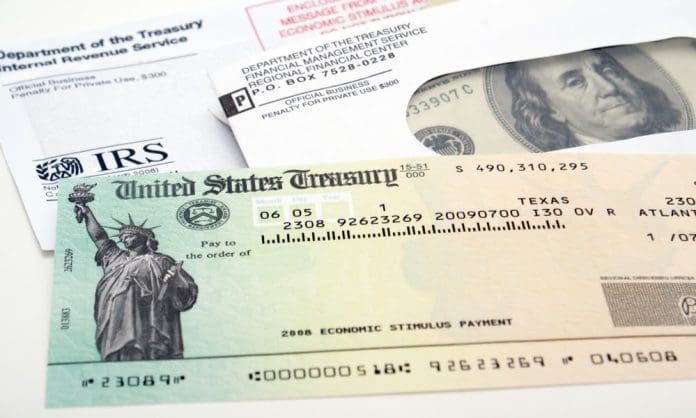 To ease the financial strain of Americans experiencing record-high inflation, the federal government has started changing tax rates and monthly Social Security payments.
Do you think the government could give another round of stimulus payments to fight inflation? Americans were given three Stimulus Checks throughout 2020 and 2021 to help them weather the economic storm produced by the coronavirus (COVID-19) outbreak and the accompanying loss of jobs and business.
Stimulus Check For Certain Groups
The Internal Revenue Service (IRS) will send you a Stimulus Check for $1,200 in April 2020, $600 in December 2020, and $1,400 in March 2021.
Instead of receiving a federal check to assist with growing inflation costs in 2022, residents received checks from their respective states in varied amounts. Residents of the Empire State might get a tax refund of up to $270 from the New York State Department of Taxation and Finance (DTF). No legislation for a fourth stimulus check has been enacted by Congress, and Vice President Joe Biden has made no mention of the government's willingness to do so.
The American people continue to hold out hope that they will get another check. More than three million people have signed a petition begun in 2020, asking Congress to authorize monthly $200 checks.
"Our nation is still in dire straits. The restaurant owner and petition writer Stephanie Bonin argues that the recovery hasn't reached many Americans since the genuine unemployment rate for low-wage employees is believed to be over 20% and many individuals have enormous bills from last year for things like electricity, rent, and childcare.
The last year has provided Congress with valuable lessons. The second stimulus check was finally sent by Congress after nine months, but spending it took just a few minutes. Going forward, Congress should set up conditions under which periodic payments will be made automatically. "We will no longer be forced to sit around and wait for our government to deliver the assistance we need," it adds.