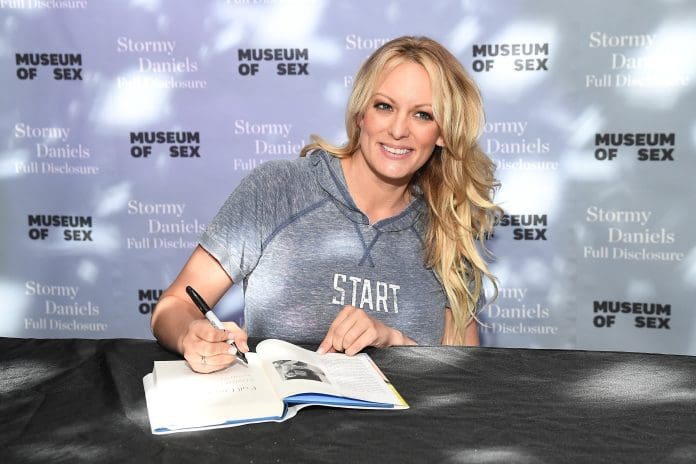 Adult movie star Stormy Daniels has stressed that she would certainly testify against Trump, using the word "absolutely" to show her resolve. She said that she was eager to testify against the criminal charges that Trump faces for his alleged role in paying hush money during the 2016 US presidential election campaign.
In the interview on "Piers Morgan Uncensored," aired on Fox Nation on Thursday, Daniels said she would certainly testify if the case ends in a trial. She said that it was scary being in the public eye. But she stressed that she would remain undaunted despite her fear of speaking out in public.
Stormy Daniels said that she had nothing to hide and she had been telling the truth all along. She said that there had been attempts to paint a picture that she was unreliable and untrustworthy. She said that prosecutors should call her to testify, saying that if they don't she would conclude that they were trying to hide her part of the story.
Stormy Daniels Says Calling Her To Testify Legitimizes Her Story
Stormy Daniels says that putting her on the stands would validate her stand. Keeping her away would make people think that she was not a credible witness.
When pressed about the letter she signed in 2018 denying having a relationship with Trump, she said that she was then bound by a non-disclosure agreement. She said that Michael Cohen, Trump fixer and former lawyer, and an executive at the former president's real estate company.
Stormy Daniels also says she had received several death threats recently that were more grave than the earlier ones she received when she took legal action against the then President for defamation in 2018.
Trump also faces charges of paying hush money to not just Stormy Daniels. They include a former doorman at Trump Tower, who was allegedly paid $30,000, and $15,000 he allegedly paid to Karen McDougal, a former Playboy model to silence her about an earlier affair.