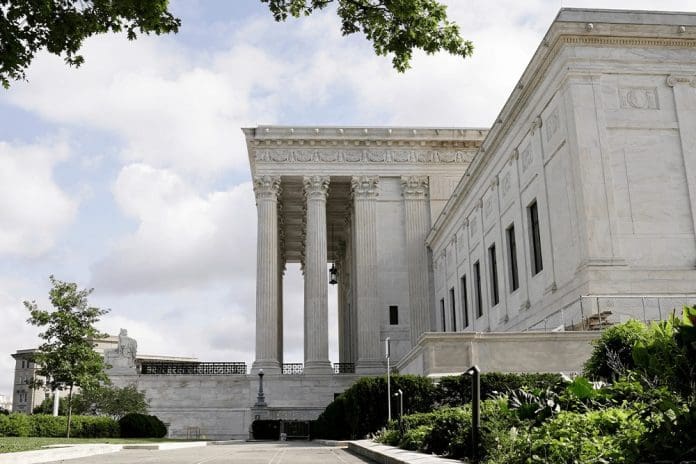 On Monday, the Supreme Court upheld congressional maps set by state courts in North Carolina and Pennsylvania, giving Democrats an edge in two important states in this year's election.
The Supreme Court denied Republican efforts to reinstate maps adopted by GOP-controlled state legislatures in issuing the orders. After Democratic challenges, such district borders were thrown out and redrawn by courts in both states.
Democrats are projected to gain more seats under the new court-imposed maps in both states than they would have under the legislature-approved versions.
Supreme Court Rejected GOP Charges Against The Maps
However, there were indicators in the North Carolina case that at least four of the court's more conservative justices would find that state courts had no jurisdiction to modify congressional maps imposed by state legislatures.
A judgment like this would radically change congressional elections and intensify political gerrymandering by allowing the legislature's controlling party to establish voting districts that benefit its candidates.
But it isn't going to happen before the election this autumn. Nonetheless, the court's three most conservative members — Justices Samuel A. Alito Jr., Clarence Thomas, and Neil M. Gorsuch — indicated they would have blocked the North Carolina plan because the State Supreme Court had likely broken the Constitution by overruling the legislature. Justice Brett M. Kavanaugh issued a brief concurring opinion, noting that the case raised significant concern.
However, he believes the Supreme Court should deal with it in the normal course of business rather than in reaction to an emergency application. When taken together, the two opinions showed that four justices are willing to add a case on the matter to the court's docket when it is next filed in a petition requesting the court's review, rather than on the court's shadow docket, as detractors call it. A four-vote majority is required to approve such a review. To win, you'll need five votes. Justice Amy Coney Barrett would very definitely be the swing vote.