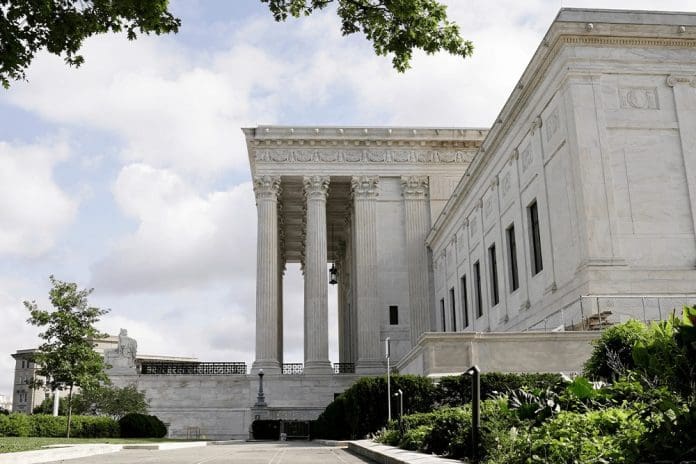 The US Supreme Court has declined to set aside a law banning e-cigarettes and flavored tobacco in the state of California. This effectively paves the path for a ban to be effective starting next week. The court gave no reason for its judgment, a normal practice in its ruling on any emergency application. No dissent was noted either.
Tobacco major Reynolds, makers of Newport brand cigarettes had gone to the Supreme Court to intervene and stop the ban next Wednesday, the day the law becomes effective. It was joined by numerous smaller companies that argued that federal laws effectively allowed American states to standardize and regulate tobacco-based products, but did not give them the power to ban them.
Attorneys for R.J. Reynolds argued before the Supreme Court that the state can take measures such as raising the minimum age for the purchase of such products, enforcing licensing regimes, and restricting the sale of such products to particular locations and timings.
But, they argued, the state cannot impose a total ban on the trade and sale of such products for any failure to comply with the preferred product standards of the state or any particular locality.
California Officials Have Argued Before Supreme Court That The Law Allows State Authorities To Continue To Regulate Tobacco Products
California state officials argued that the law was designed to retain the power of both local and state authorities to standardize such products and ban or regulate their sale if necessary. They argued that both before the enactment of federal laws, or even later, local and state authorities have moved against e-cigarettes and flavored tobacco.
State officials informed the Supreme Court that courts earlier had rejected the arguments put forward by the tobacco industry local and state laws prohibiting and restricting any sale of e-cigarettes and flavored products are preempted by the federal act.
The officials argued that since Congress ratified the law in 2009, no court has sided with the position taken by the tobacco industry that the act pre-empts prohibitions and restrictions on the sale of such products.