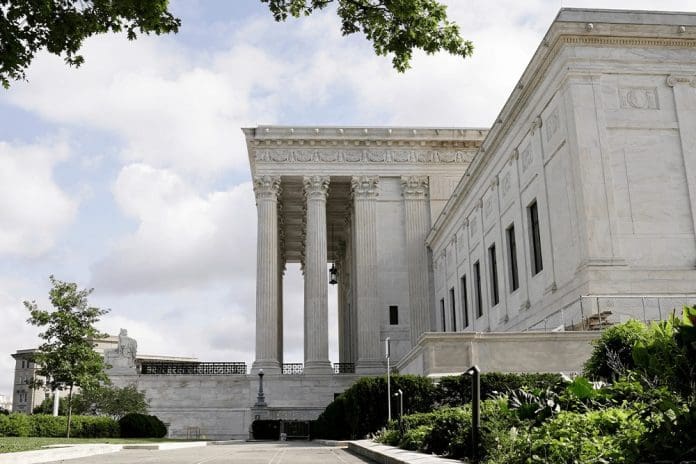 Supreme Court Judges Amy C. Barrett and Brett Kavanaugh have sided with liberal judges and have denied an appeal made by a section of healthcare workers in Maine seeking to bypass a directive to get vaccinated. The court refused to stop the Maine administration from obliging those with certain religious beliefs with an exemption from being vaccinated. 
Maine has made it mandatory for every healthcare worker to be vaccinated for COVID-19. It had earlier refused to grant an exemption on religious grounds.
A section of the state's Healthcare workers had approached the Supreme Court. They were seeking an emergency order that would waive the obligation for people with religious opposition.
The Majority Members Of The Supreme Court Desisted From Giving An Opinion On The Decision
The 9 member Supreme Court ruled 6-3 against the petitioners, with Trump appointees Barrett and Kavanaugh also siding with liberal judges. A lone dissent was issued by Justices Samuel Alito, Neil Gorsuch, and Clarence Thomas, though the majority desisted from giving ground for their decision.
Gorsuch mentioned that while other states have comparable rules. Maine had none that enabled people who had sincere religious beliefs to prevent them from going for the vaccination.
He further said that the workers who were seeking exemption from being vaccinated had been on the forefront when the pandemic was at its peak.
He said that the introduction of new rules in Maine had already led to one worker losing her job as she refused to compromise with her faith, while another could be ousted from the medical practice.
In a concurring opinion, Barrett and Kavanaugh remarked briefly. They mentioned that this case was presented before the Supreme Court on an emergency appeal or the shadow docket. Such appeals are bereft of courtroom arguments or complete rulings, as with a normal case.
Barrett said that emergency appeal shouldn't be applied in such cases, and it was not right for the court to decide such cases without the benefit of oral arguments and a full briefing. It indicated that they would have voted otherwise if this case was to the Supreme Court in the normal way.