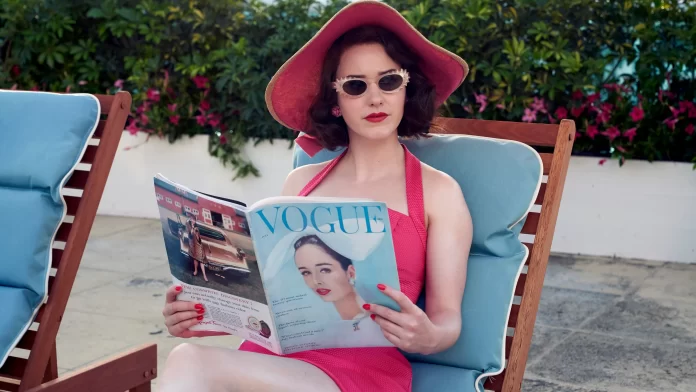 The Marvelous Mrs Maisel teased viewers for five seasons with a cliffhanger that implied Midge Maisel (Rachel Brosnahan) might one day be well-known. And even if the first episode of this final season reveals what will happen to her in the future, the series finale succeeds in revealing the details of how her popularity began.
When you conclude a fantastic story, a gap in your life is unavoidable, but if the finale is done well, there can also be a catharsis. Your heart is simultaneously tugged and endorphins are released, making it difficult to resist smiling.
The Marvelous Mrs Maisel Show Ends On A Good Note
Fortunately for us, "Four Minutes," the series finale of The Marvelous Mrs Maisel, provides a conclusion that not only makes you grin but also pays tribute to every one of the characters we've had the privilege of getting to know and loving. Susie's (Alex Borstein) covert sexual orientation has been known to the public for a number of years. We sincerely hoped she was, at the very least.
The internet is flooded with queer Susie fanfiction, whether it's about how she defies the feminine fashion norms in favor of a more masc look or her dedication to Midge that we may have read too much into. When Midge brings Susie to a lesbian club in Season 4, episode 4, "Interesting People on Christopher Street," this prevailing notion is at last established as canon.
Finally, in the last episode of The Marvelous Mrs Maisel, Hedy (Nina Arianda), Susie's ex-girlfriend, is introduced in a plot that ultimately secures Midge's appearance on the Gordon Ford program.
It's game over for straight Susie when Hedy is introduced in The Marvelous Mrs Maisel Season 5, episode 4, "Susan," a show where Midge gets the lead role in a musical. The biggest doubt we've ever had about Susie Myerson is put to rest when we see the two of them arguing on a busy New York sidewalk, with Hedy insisting that they catch up so they are able to move past their scandalous past.
Although Susie finally makes the gay connection we all felt poised for in that episode, it's the conclusion that allows her to truly come out to Midge. It made my queer little heart so happy to see them in that café after Midge had freed Susie from jail, and when the long-hidden lesbian finally reveals who Hedy is to her.
They are talking on the phone and watching Jeopardy! together as the show ends.