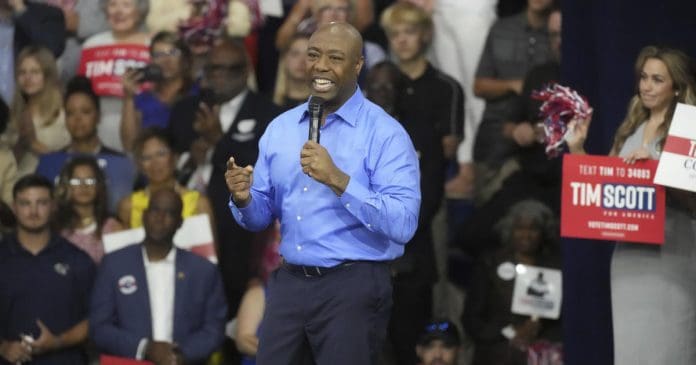 South Carolina senate and Republican Tim Scott has filed for candidacy in the 2024 election. And now his friend and South Dakota senate John Thune has got his back. He is confident Scott is a suitable candidate. He is capable and has the ability to turn tables.
Last year Scott filed for candidacy with the federal election commission. He is about to embark on his campaigns from 22nd May.
The 2024 election is not far away. This election might change everything.
Not only the candidates are strong but some experienced ones are bidding. Which made it even more difficult to comprehend who is the best.
Tim Scott And Current Position
Nikki Haley launched Tim Scott. He is perhaps the only black Republican who is willing and capable to challenge President Joe Biden.
He is not alone. There is Former President Donald Trump also running for the White House.
Where many have gained confidence and experience from the last bids. Here are some candidates who are running for the first time. Tom Scott is running for the first time.
His friend John Thune is very much confident about Scott's ability. His campaigns likely started in North Charleston. Where John Thune will be inaugurating.
In the past Thune couldn't stop praising Tim Scott's qualities. The way he thinks and arranges things. People respect him which is the key in this presidential run.
Tim Scott is well aware of his position and the things he has faced growing up. He was raised by a single mother. He was cornered by society because of his color.
Every little thing has played a huge role in shaping him as a person. Also as a strong candidate against President Joe Biden.
Tim Scott would likely establish his responsibilities towards his nation as an individual and as a member of the parliament. Bill Cassidy called him a formidable candidate. He just needs a strong base to host his flag.