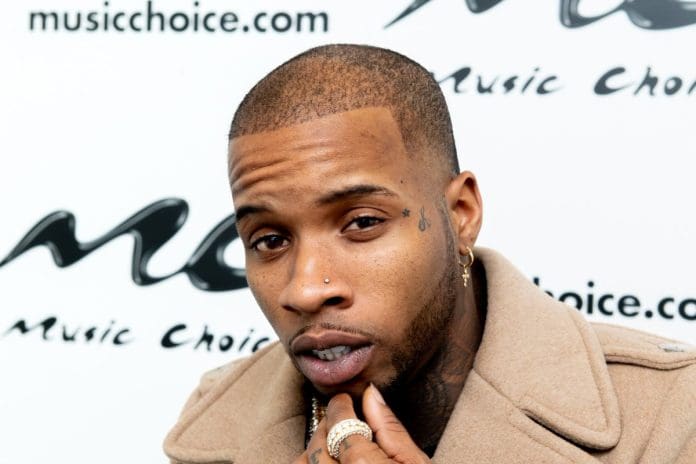 To save the Canadian rapper Tory Lanez from prison time, the music industry included his family and Jay-Z. However, over 24k people have signed the petition against Tory Lanez, over the case of shooting Megan Thee Stallion. The whole scenario is still vague to the judge and the jury and to the world. But there is no doubt that he pulled the trigger and hurt Megan.
Tory Lanez's Fate Is Yet To Be Decided
What happened in the party in 2020 where Tory Lanez accidentally pulled the trigger is still not clear. And just right after the incident, Megan Thee Stallion told the officers were immediately rushed to the scene that she was bleeding from the broken glass on the floor. Later she shared on her social media that she was shot by Tory Lanez.
She did try to protect him, because of their private relationship. Though the rapper later exposed her for having affairs with multiple men while she was with him. That too in one of his new raps. Megan felt offended and took the necessary legal steps against him.
The jury is failing people and delaying the decision should be taken fast. Not only that Tory Lanez's family have taken the matter into their own hand and manipulated the jury to a point where the Rapper's father made it somehow this allegation is all about marketing and fame. He has started questioning people instead of the jury Megan really even hurt?
What was the point of this allegation? to protect black American African women or completely stand against a black male? Or Did Megan try to mask her reputation with all these false allegations against Tory Lanez? The jury let the criminal go, or will the rapper be proven guilty under all charges?