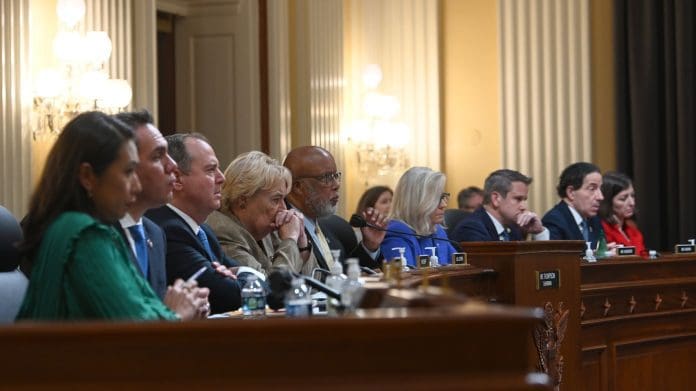 Two state lawmakers from the state of Arizona have been handed out subpoenas for promoting election falsehoods to promote their leader, disgraced former President Donald Trump. This move comes even as the January 6 committee ramped up the Capitol riots probe.
President of the State Senate, Karen Fann, R-Prescott, and Senator Kelly Townsend received identical subpoenas on June 21 from the Federal Bureau of Investigation. This was revealed by the state spokesperson for the Republican Senators, Kim Quintero.
The subpoenas have sought information on the continuing investigation into the Capital riots that were planned and instigated by Trump on January 6.
Quintero revealed that Senator Townsend and President Fann were fully cooperating with the authorities and were handing over all the text messages and emails that the investigators have sought. He said that there was little chance of them being called to Washington to testify.
Both Arizona legislators have been given a few weeks to comply with the investigators and staff members have responded to the request and identified thousands of relevant constituent records among others. No details of the records provided have been provided by Quintero.
Both Townsend and Fann have declined to comment. Neither has the US Justice Department.
Subpoenas Delivered On The Day The Arizona Speaker Of The House Testified Before January 6 Committee
The subpoenas to the two Arizona Republicans were delivered on the day that Rusty Bowers, the House Speaker of Arizona, appeared before the Select Committee looking into the Capitol riots and the attempts by then-President Trump to overturn the 2020 presidential election results.
Bowers, also a Republican, is reported to have told the Select Committee that Rudy Giuliani and Trump prevailed upon the Arizona legislators to prepare a false account of electors to favor the Republican President even though Governor Ducey had earlier certified the electoral victory of Joe Biden.
Arizona's senators tried to conduct a false review of ballots to prove that Trump, and not Biden, had won from the county of Maricopa in Arizona.