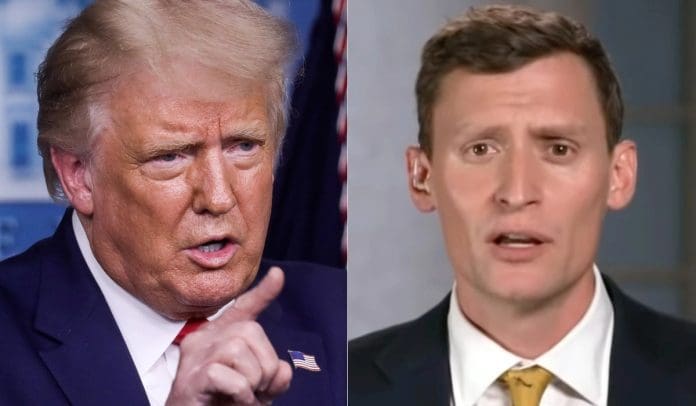 The former President of the country, Donald Trump, has publicly endorsed Blake Masters for the Arizona State GOP. This is a move that his aides believe will provide the Republicans with some major momentum ahead of the state's primary in August.
Trump went on to call the hopeful a great modern thinker and also praised the tech entrepreneur in a statement on Thursday that definitely underscored the commitment of the candidate to the former President's top priorities- from gun rights and immigration to relitigating the election of 2020.
Blake Masters Has Found Endorsement Under Donald Trump
In the statement, Donald Trump mentioned that Blake Masters definitely knew that the crime of the century had taken place. Trump also believed that Blake would go out of his way to expose it and also make sure that it never happened again in any situation.
The statements that Trump referred to were the claims of electoral fraud in 2020. Masters, who conservative tech billionaire Peter Thiel has also backed, has been running in a crowded field of GOP candidates to take on Senator Mark Kelly from the Democratic end.
Interestingly, Donald Trump definitely took his own time in making this endorsement, as he surveyed aides from both sides over the last couple of months- which also included a lot of them who had been working for rival candidates Mark Brnovich- who was the state attorney general as well as Jim Lamon, the solar energy entrepreneur.
But most of the advisers of the former President had informed Trump that the outcome of the Ohio Senate primary in early May was definitely good news for Blake Masters- leading to his endorsement.
Thiel had also done his part by lobbying Trump to endorse both Blake Masters and Vance, along with pouring millions into super PACs that would support both of the men.