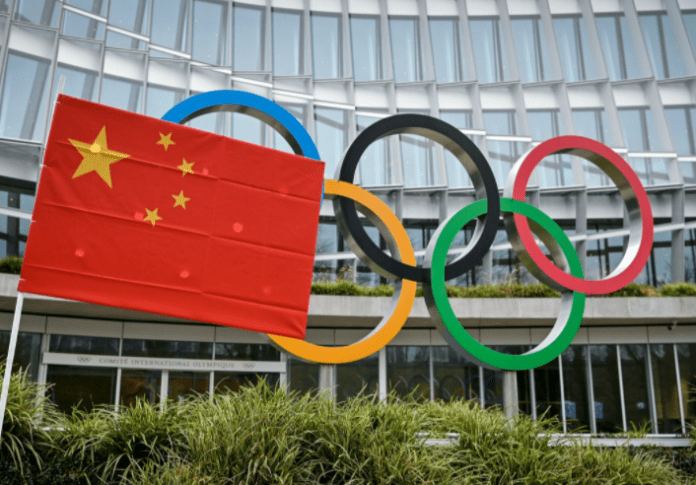 President Biden has said that he is considering a Beijing Olympics boycott as ongoing tensions show no signs of deescalating. He was speaking to reporters before he met with Justin Trudeau at the Oval Office.
Jen Psaki spoke moments later and said that she had no update of potential action. The Press Secretary of the White House said that it was up to the President to decide whether he should be allowed that free space.
The Beijing Olympics boycott, if the President moves ahead, would be partial as athletes could still participate in the games. it would be more of a partial action as the US might not send any high-level official to the authoritarian nation to participate in the opening and closing ceremonies.
President Biden Not For Total Beijing Olympics Boycott
Republicans have demanded a total Beijing Olympics boycott but President Biden is not considering that at the moment. A virtual summit was held between the Chinese authoritarian Premier, XI Jinping, and President Biden but the Olympics were not among the topics discussed.
More than a dozen issues were discussed between the two world leaders. It remains unclear if any contentious topics were discussed. It includes the refusal of China to open up for a thorough investigation into the origin of COVID-19. The pandemic led to the death of nearly 700,000 Americans.
China is also accused of the illegal export of the deadly fentanyl, which has led to over 100,000 deaths in the US alone from overdose in the last year.
President Biden had indicated that he might be there alone for the opening ceremony when reports first started trickling in that there might be a Beijing Olympics boycott.
The boycott issue has come into the open after the disappearance of a former tennis pro, Peng Shuai, who had alleged that a top Chinese official had forcibly had sex with her.
President Biden has struck to most of the policies of the former administration when it comes to China. This includes tariffs and sanctions for the refusal to restore Hong Kong's autonomy and the persecution of Uyghur Muslims, who are in a minority.