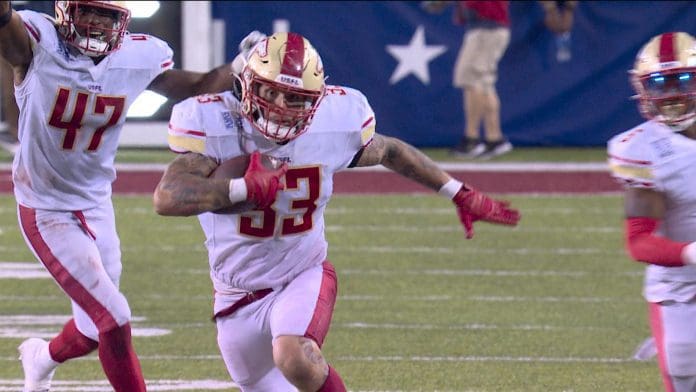 USFL Championship is one of the biggest sporting events in the United States of America. Most people wait eagerly to witness the thrill and the drama that unfolds. The championship match is one of the highest viewed sporting events of the year. After the covid pandemic was over, offline tickets had also been made public. The stadium was packed and buzzing with spectators. The excitement levels were very high on the ground. Two of the best teams of the season faced off against each other to give the spectators a run for their money.
Both the Birmingham Stallions and the Philadelphia Stars were deserving finalists. Both teams have played some impeccable matches that earned them the spot in the mega finals. The match was expected to be a thriller and it did not disappoint anyone. From the very beginning, the tension between the players was palpable. No one wanted to leave an inch of space for each other. Both the teams went at each other right from the word go. Fittingly enough, the result could not be decided till the last minute. It took some exceptional performances from the Birmingham Stallions to see off the Stars and clinch the USFL Championship for this year. Let us learn more about the story in detail below. 
USFL Championship Won By Stallions
The USFL Championship was a treat to watch for every spectator. Both the team displayed some gritty play, however, it was the Birmingham lot that could hold their nerves in the closing minutes. Alex McGough, Victor Bolden Jr, and Scooby Wright III contributed significantly to letting the Birmingham side walk away with the title. 
The USFL Championship ended this year with the Birmingham Stallions defeating the Philadelphia Stars by a narrow margin of 33-30.