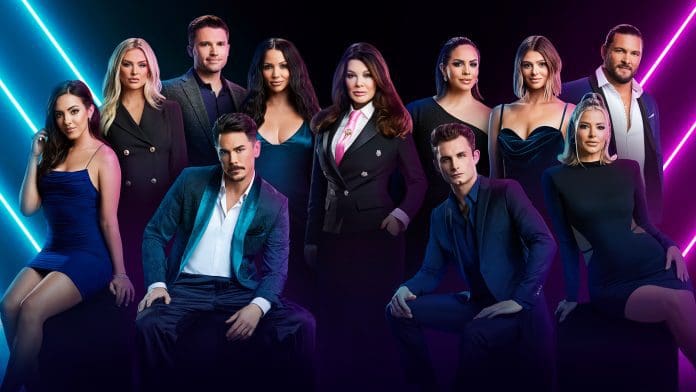 The reunion was nothing but a whole lot of emotional disaster. Tom Sandoval was met with a challenge, which was a rough consequence of his actions. If he weren't fooling around behind his girlfriend. Things would have gone differently.
However, Vanderpump Rules fans perhaps wanted some kind of drama to entertain them. The reunion episode was divided into three different parts. Tom Sandoval had faced all the other co-stars of his along with his ex Ariana Madix. He definitely didn't like the questions that were thrown at him. The reunion was shooted immediately after the breakup of Tom Sandoval and Ariana Madix. He has cheated on her with Raquel Leviss, who is also a part of the show. It was very dramatic and the cast and crew perhaps didn't even anticipate it.
Andy Cohen Perhaps Enjoyed The Tea Of Vanderpump Rules Most
As a host of the show, Andy Cohen Perhaps waiting for this moment to happen. He didn't waste a minute before diving into the drama that happened just before the Vanderpump Rules reunion. Andy Cohen performed as a counselor sitting on his chair trying to listen to all the negativity that has been going around particularly two members of the show. He sat down with Ariana Madix, Tom Sandoval, and Raquel Leviss separately. 
He didn't sugarcoat his words at all. He made a direct statement to Tom Sandoval saying he is probably the most hated man now. Raquel Leviss was threatened by another Vanderpump Rules star, Scheana Shay. She filed a complaint against her. She brought a restraining order. However, Scheana Shay denied all the allegations.
All the cast members were mad at Sandoval for cheating on Ariana Madix. They were all trying to protect her. At the backstage Shay probably punched Raquel Leviss in the face, which is why Leviss was not comfortable being with her in the same room. Andy Cohen Perhaps enjoyed the Vanderpump Rules reunion more than anyone. Even before the premiere has been confirmed the audience of having a blast episode.