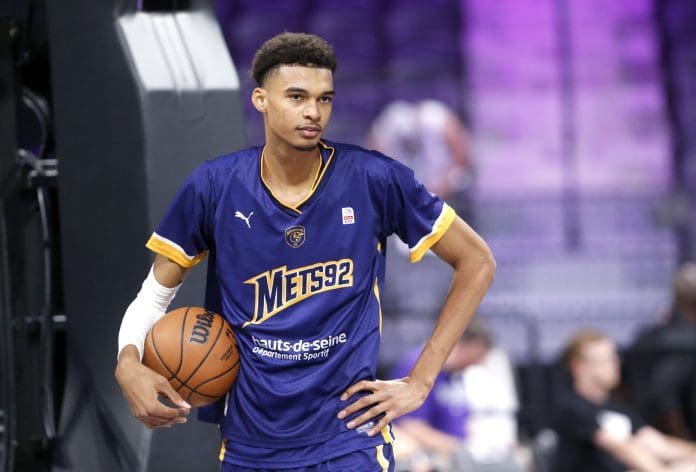 Victor Wembanyama is all set to move on to the NBA. The 19-year-old French basketball player is all emotional as he is about to leave behind his home country. Victor Wembanyama was chosen by the San Antonio Spurs, an American basketball team, who won the lottery for the draft of the 2023 NBA. Victor is now a No.1 prospect in the NBA.
Victor Wembanyama's present team, the Metropolitan 92 won against Cholet Basket in the quarter-final of the LNB Pro A in the French suburbs near Paris, scoring 93-80. Victor himself scored 25 points, with 4 blocks and 17 rebounds in the match. However, as Victor's teammates cheered back to the locker room, he moved in the opposite direction where he was met with about a hundred cheering fans and had a group hug. He was certainly in mixed emotions, on one hand, he is leaving France for his new career path as an NBA draft while being equally in turmoil about how he will stand and consolidate his position with the San Antonio Spurs and play in the NBA.
How Ile De La Jatte Knows Victor Wembanyama
7-feet-4 tall Victor Wembanyama is a resident of the less crowded Ile De la Jatte,
which is a small island in the west of Paris in the Seine River. The locality is
known for the former French President Nicolas Sarkozy, who still resides there.
Victor is a regular at the local market at Ile De la Jatte, where he visits the local
butcher for warm and hearty meals of roasted chicken and baked potatoes, and
engages in conversations with the servers, register, and locals. Victor is much
loved by his co-residents as well, who wish the soft-natured teenage basketball
player well in his new endeavor.