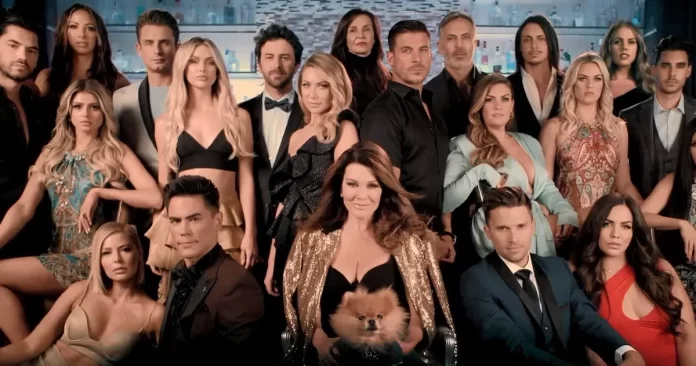 We frequently remark that our favorite aspect of TRH is the times the series resembles a play by Tennessee Williams. Who's Afraid of Virginia Woolf compares to this episode in how flawless, emotional, incredible, insightful, amazing, revolting, and profoundly moving it is. The best breakup argument I've ever seen occurs during the first few minutes when Tom and Ariana discuss all that just transpired. Even more brutal than the recent episodes of Succession's heartbreaking Shiv and Tom. Everything in The Vanderpump Rules was done perfectly. No added sound effects, music, or invasive editing are present. It perhaps was the reverse in the case of The Vanderpump Rules of how people typically watch reality television, where the one's editing attempts to manipulate our emotions. 
Ariana doesn't show this man any compassion at any point throughout the conversation. She responds, "So fuck my friend," when he claims to have lost his 'thing'. "Fuck my friend, get your mojo back. He claims that throughout the past few months, he was unable to obtain an apology from Ariana. She says that he was already sleeping with her friend for a couple of months. He talks to her about their strong bond with Raquel. She commands him to shut up about his " connection". He claims he will see her the next day. To which she asks if he was going to hug or kiss, and discuss your profound connection, she asks. He claims he has no idea. To this, she slams him with why can he simply not say no. 
The Vanderpump Rules At This Point RULES And So Does Ariana
Then she utters the final guillotine, a beautiful slap to what Tom did to her, saying that she regrets every moment she stood up in his favor and added that she wants him to deeply understand he was worth nothing. Concluding with "I wish I had never loved you."
The entire episode of The Vanderpump Rules had been fantastic. Perfect. Starting from Ariana's interactions with Tom or the way her friends put their beef aside to help her out, except for the segment where everyone collectively shames Raquel for 'choosing' Tom, that bit had gotten unnecessarily high schoolish. 
Regardless, the Vanderpump Rules season finale was simply phenomenal.