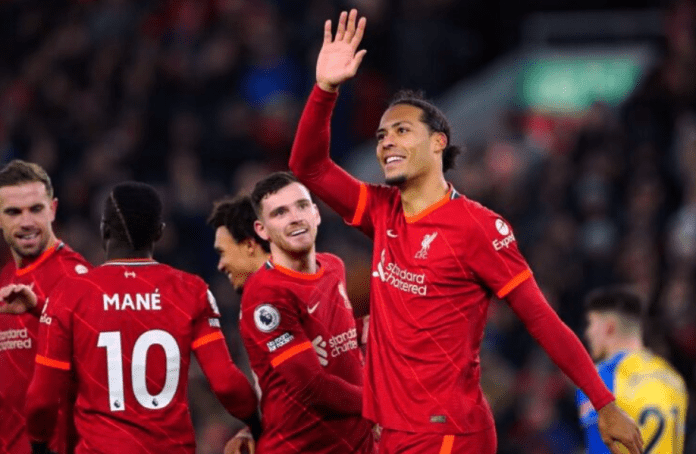 Last Saturday Liverpool ensured a 1-0 win over West Ham United and also secured a position ahead against Man City in the Premier League. In addition, Virgil Van Dijk secured a record of being the player who has been unbeaten in most home games from his first debut. Previously, this record holder for the most home games unbeaten debuted was Lee Sharpe who gained it in 1997.
The 30-year-old center-back has not lost a single game since his debut from 2018 in Liverpool's jersey. The 75 million pounds transfer of Virgil Van Dijk from Southampton to Liverpool has maintained a streak of 52 wins and 8 draws. A zero goal in the net with a stunning nine goals over the said 60 years, Virgil Van Dijk is aiming to be the best defender in the Premier League. 
Virgil Van Dijk's Best Games
Although all games played by Virgil Van Dijk in the Liverpool club can be said to be watch-worthy, yet few are astonishing. On 27th Feb 2019, Liverpool was able to slay a 5-nil victory over Watford. 
In this match, Van Dijk deciphered a pass completion rate of 89.6 percent with almost winning all aerial balls against Watford. The cherry on the top was the two stunning goals scored by him. 
On 31st March, Liverpool dominated Spurs with a 2-1 victory. The golden counterattack duo of Antonio Conte, Son Heung-Min, and Moussa Sissoko was single-handedly defeated by Virgil Van Dijk. Sadly enough for Tottenham, Toby Alderweireld's late own goal sealed the victory for Liverpool. Jürgen Klopp has repeatedly referred to Virgil Van Dijk as the heart of Liverpool as he plays mostly in the mid to back region of the pitch; slightly to the left.