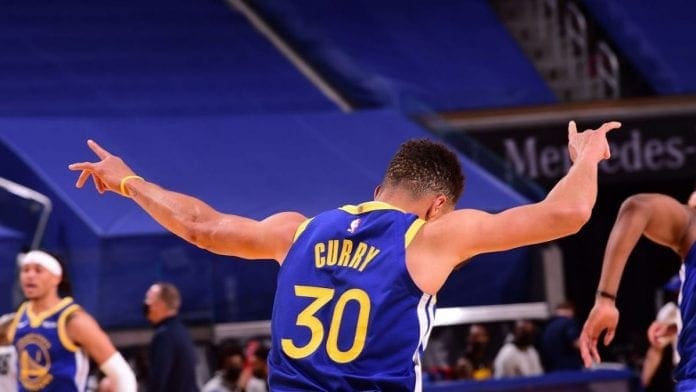 On Monday, the Warriors won Game 4 over the Memphis Grizzlies, 101-98, increasing their series lead to 3-1.
Curry Pushed The Warriors And Gave The First Lead Of The Night
GSW's late 11-2 surge before the buzzer was prompted by Stephen Curry's 18-point fourth quarter. In addition to his 17 points, Andrew Wiggins also grabbed 10 rebounds, while Poole added 14 points, six boards, and five dimes.
Tyus Jones scored 19 points, grabbed six boards, and dished out five assists, while teammate Jaren Jackson Jr. had 21 pts, five boards, and five blocks to lead the Grizzlies. On a perfect 7-for-7 shooting night, Anderson scored 17 points, his season best. As a result, Steven Adams finished with a double-double of 10 points and 15 rebounds.
By halftime, the Grizzlies led, 41-38, after restricting the Golden State Warriors to 2-20 shooting and causing 11 turnovers. Anderson & Jones each scored 10 points for the Grizzlies, while Curry led the Warriors with 11 points and three assists.
The Grizzlies started the fourth quarter with a 14-4 run, increasing their advantage to 12 points; however, the Warriors eventually took the lead for the first time in the game thanks to a 3-pointer by Stephen Curry with 45 seconds left.
On Wednesday, May 11 at 8:30 p.m. at FedExForum, the Grizzlies will play Game 5 to try to escape elimination.