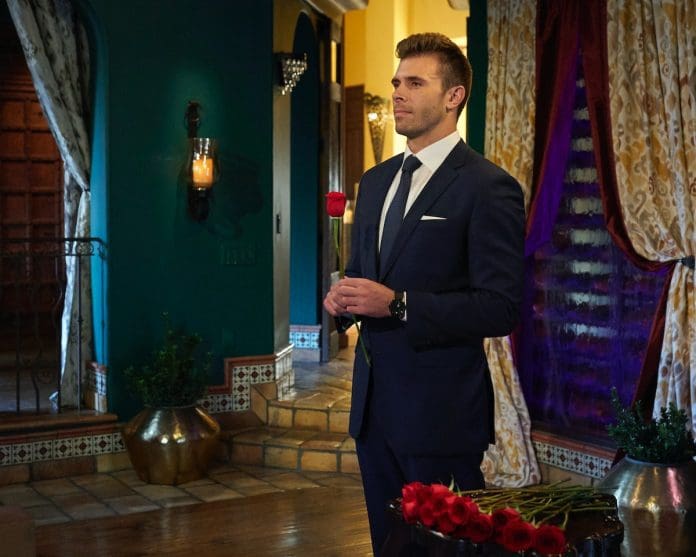 Zach Shallcross is quite the heartthrob, and very much wanted among ladies, which is not unknown. He has broken the hearts of many ladies so far and probably will continue to do so. It's been only three weeks so he has started showing his moves, and an idea of how things are going to play around him. He is setting his own rules in the show, and his chat with the former mentor Sean Lowe made this evident that Zach's plan is working so far.
Zach Shallcross Setting The Bar For Men High
Zach Shallcross went on a one-on-one date with Kaity. They spend the night at the museum, where they started to bond. Kaity shared many experiences of her life and what kind of guy she wants. Her goals in a relationship. And Zach Shallcross appeared to very passionate guy, who listened to everything she said. They joked about the dinosaur era, where Zach said they wouldn't survive long.
Kaity's last relationship took the best out of her and drained her energy. End up questioning her self-worth. Zach Shallcross assured her that she deserves way more than just the bare minimum. Is Zach Shallcross finally settling down? He told Kaity that she gives butterflies in the stomach, and they shared a kiss.
Kaity is a dream come true for Shallcross. They spend the night in the museum in an indoor camp. They roamed the place in their pajamas and took selfies. And other ladies at the show anticipated that Kaity would be returning, given the history of Zach Shallcross. He would never want to spend more time with her, later the next day when Kaity walked in pajamas, everyone said it was a walk of shame.