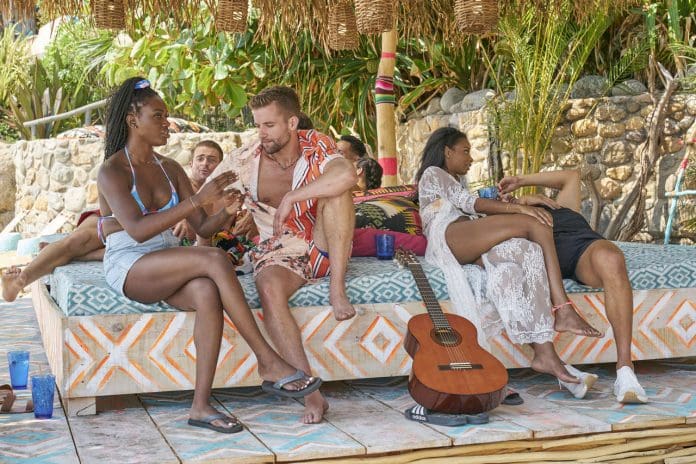 Many people wanted to date Zach Shallcross and so does Tahzjuan Hawkins. The Bachelor participant whose journey ended a week after entering the show. And she was later asked to join in season 7. Every woman got an eye on Zach. And like any teenage girl Tahzjuan Hawkins wanted to date him. Probably she saw his potential, and what he could and couldn't offer.
Zach's Intentions Are Known To Alum Tahzjuan Hawkins
Tahzjuan Hawkins is aware of what Zach Shallcross is looking for. After coming to the show as a participant she has the scope to know him personally. Zach Shallcross knows he is the heartthrob. Alum Tahzjuan wanted to date him like any other woman. Even the host later shared how he wanted to go on a date with everyone present in the room, especially all the participants. Rapper Latto wanted to bring out the 'bad bitch' energy among the ladies, which would be very much enticing for Zach Shallcross.
And Latto gave a major surprise to the woman present in the room including Alum Tahzjuan Hawkins, they are going on a date with Zach. Which was a major relief for her. And Latto told all the women standing there, they all have some kind of bad bitch energy.
Alum Tahzjuan Hawkins lastly couldn't control herself at all and told Zach openly how she badly wanted to be in this season with him. And also appreciated his physique, and she has been looking for that type of body in her future partner. And according to Zach, it was an interesting comment. However, he needs time to decide.
Alum Tahzjuan Hawkins is probably way ahead of time, and she has imagined all the scenarios and made some comments to participants which were not appreciated. She sounded overconfident.