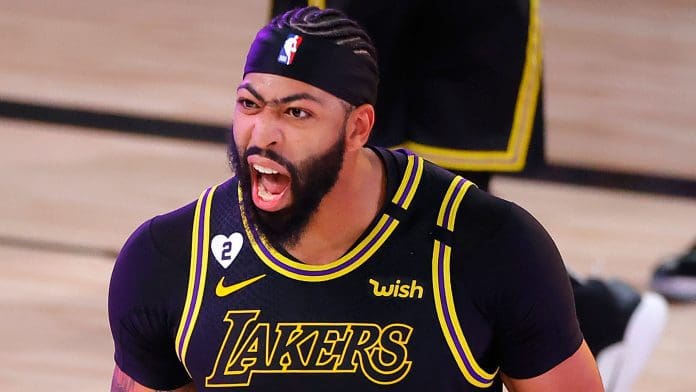 Anthony Davies after a few days of another career threatening injury, Anthony Davis is back in the business, and ready to take on opponents on the court. The NBA star who plays for Los Angeles Lakers has recently suffered a bad injury that almost sent him to his breaking point.
Anthony Davies while talking with ESPN last time said that he was very much frightened and almost shaking. He said that he was simultaneously mad and sad because of the injury he has suffered.
While making a routine move against Nikola Jokic, the center of Denver Nuggets, Davies felt a problem in his right foot. Even though it did not looked bad for him at first, it was later discovered by the medics that the bone has fractured of the naviculer bone. The crucial bone that mainly bears the weight of athletes like Anthony Davies was chipped since the days of his college. The medics said that the bone bruise may have been exacerbated.
Anthony Davies Is Prepared To Come Back
Anthony Davies rated the pain he felt at eight or nine out of ten. Now, when you consider the career Anthony Davies has had, the estimation cannot be very wrong. The medics declared Daves out of the court for a few weeks.
Anthony Davies' have always come with an injury prone career. His professional career has also attached a page of his list of injuries over the years. Anthony Davis has missed 78 games out of the 154 possible in the last two seasons.
Failed to qualify for the playoffs last season was already heartbreaking for Davies. However, his own injuries do not allowing him to create a sustainable partnership with the likes of LeBron James, an all-time great has also been frustrating for him and the team as well.