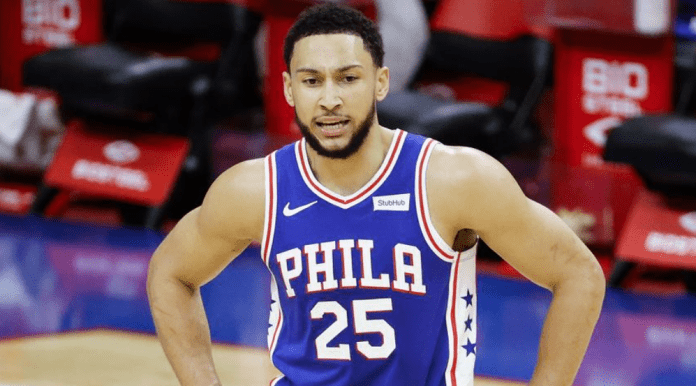 This standoff will have long-term implications for the NBA as Ben Simmons will not report to the training camp. He also planned to never play a game for the franchise.
Ben Simmons wanted a trade from Phila and had shared his ideas with the management, that he will not wear an NBA jersey again, till he moves to a different team.
Showdown Between Ben Simmons And The 76ers.
The Sixers will have to diminish their hopes of making it to the playoffs without Simmons.
Simmons had shared his stance with the owners in August and has had no direct contact with the organization for several weeks. He has 4 years and $147m left on his contract that includes $33m for 2021-22. He seems to clearly understand the financial implications of him sitting out. The Sixers might also test his willingness by fining him.
As per his request, the Sixers had discussed trades since the end of the playoffs but the offers were quite disappointing and they decided to hold on to him with hope. They hoped that he would start the season and improve his trade value.
Daryl Morey and Doc Rivers told Simmons that they want him in the camp and want him to partner with Joel Embiid on the court. Ben had rejected their offers.
Simmons' contract is structured in such a way that he will receive 50% of his salary before the 1st of October.
Ben Simmons and his poor performance in the Eastern Conference semifinals loss to the Hawks played a role in the drama but he has become increasingly frustrated with his association with the Sixers over time.