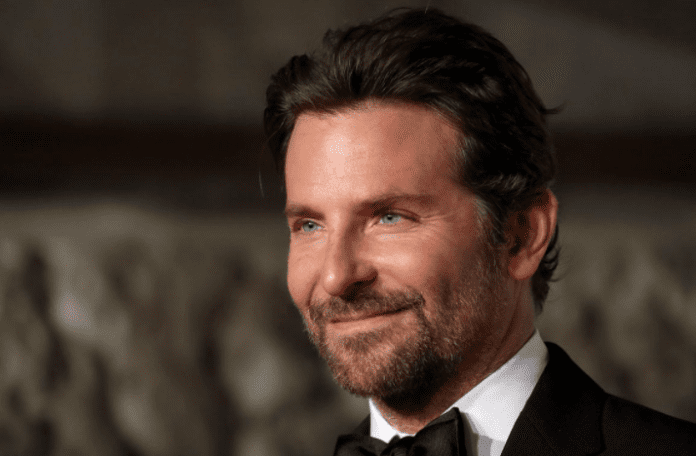 Bradley Cooper says he almost turned away from acting until a role offered by Paul T. Anderson saved him. The actor has enjoyed international success starring in films such as A Star Is Born, Guardians Of The Galalzy, And Silver Lining Playbook. But he says that it was the role in Anderson Licorice Pizza that stopped him from quitting his career in movies.
Speaking to Mahershala Ali, Bradley Cooper said that he was on the verge of quitting his film career years back till Licorice Pizza came his way. The movie centers around the tempestuous relationship between Gary Valentine, the street-savvy child actor played by Cooper Hoffman, and Alana, played by Alana Haim back in the 70s.
Bradley Cooper had a supporting role in the movie, playing the role of real-life producer Jon Peters. The star of American Sniper,  currently seen in Nightmare Alley,  the Guillermo del Toro noir thriller about a grafter, played by Bradley Cooper, who joins a group of carnies, learns their tricks and himself becomes a successful mentalist. He meets his larcenous counterpart and ends up in rags.
Bradley Cooper says that he watched the camera tests keenly and ended up learning a lot about lenses and other aspects of movie-making that he never knew earlier.
Other than as an actor, Bradley Cooper received much acclamation for his directorial debut in A Star Is Born.
Bradley Cooper Was Initially Hesitant On Doing Licorice Pizza But Agreed After Anderson Insisted
Bradley Cooper speaks of the frustration he felt at filming Nightmare Alley when the pandemic was at its peak. He was not confided in taking on Licorice Pizza but relented on the insistence of Anderson.
Cooper contrasts his experience with both the movies. He says that Nightmare Alley brought out his self-doubts. He went into that movie and came out more insecure than before.
Cooper says that the experience of acting in a del Toro movie was amazing. His character, Stanton Carlisle, lives on with a desperate search for himself and a need for gratification. He had no relationships ever.
Bradley Cooper is at present working on another directorial venture after A Star Is Born. Maestro, backed by Steven Spielberg is about Leonard Bernstein, the famous Broadway composer. He is also keen to direct an adaptation of Paradise Lost by Milton.