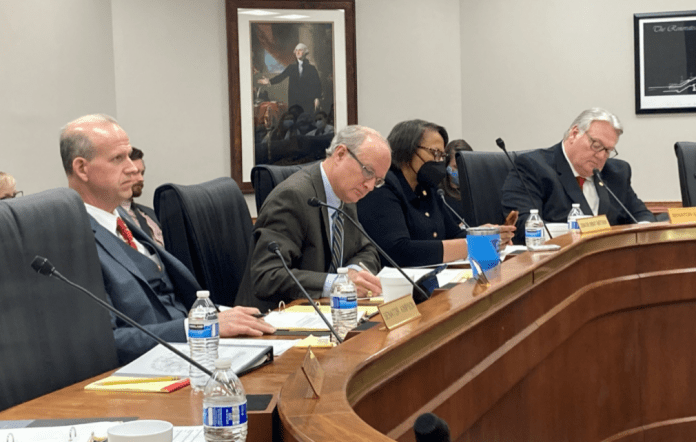 The statehouse in South Carolina has proposed a new law that would deem it a criminal offense if anyone, even an employer, inquires about your COVID-19 vaccination status. Under the proposed South Carolina bill, it would be deemed a misdemeanor, and attract one year in jail, or a fine of $14,000.
State Rep. Will Chumley, one of the sponsors of the South Carolina bill, said that the government or any other person has no right to force a person to be vaccinated, or threaten the livelihood of a person who refused to be vaccinated.
Rep. Chumley Alleged That The Carolina Bill Would Set Right Labor Shortage In The State
Chumley alleged that the present labor scarcity in the US was largely due to the vaccine mandate and believed that the proposed South Carolina bill would set things right, at least in his state, and send out a message.
The proposed bill is being spearheaded by Rep. Mike Burns. He said that the South Carolina bill would protect employees from employers asking them about their vaccination status.
The proposed Carolina bill expressly states that notwithstanding any contrary provisions, all employees, agents, officers, and other representatives of private, public, or non-profits who inquire about the vaccine status of an employee, member, or student would face charges of a misdemeanor.
This law would even cover any person seeking admission to the premises of the entity.
The proposed Carolina bill further states that on being convicted, the offender could be fined up to $14,000, or face a prison sentence up to a year, or both.
Burns said that people are being fired for opting to go without a vaccine. He said people are even having to pay more in medical insurance premiums as they are being put in a different category by insurance companies. The insurance premiums are at times $100 higher a week.
The legislation, H. 4848 was introduced on January 20. 2022. Burns said that just as it is illegal to ask someone about their pregnancy status, it would be considered a criminal offense to inquire about a person's vaccination status if the South Carolina bill is pushed through.