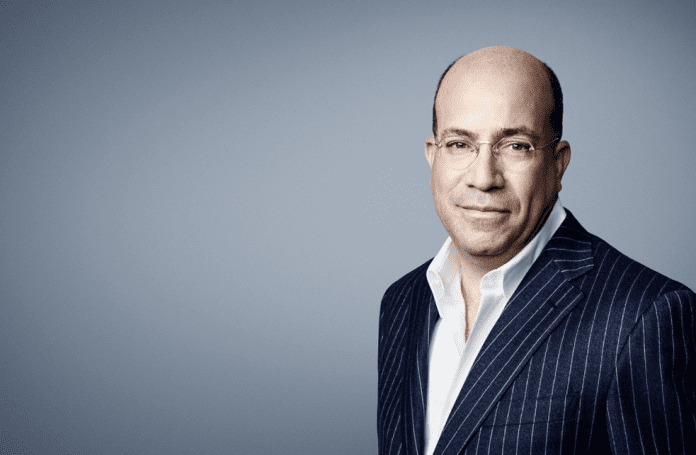 CNN journalists said they were devastated at Jeff Zucker's departure and went on air to shield their long-time boss, now ousted. The CNN honcho had announced that he was stepping down immediately over his long-term secret affair with a colleague, Allison Gollust. She had been his friend for over 2 decades.
While Jeff Zucker and Allison claimed that their romance started during the recent pandemic, sources close to the couple said that they had been together years earlier. The 56-year-old Jeff Zucker and the 49-year-old Gollust are divorced. While Zucker split from Caryn in 2018, Gollust separated at the same time.
The two lived in the same apartment with their own families and the affair was common knowledge among colleagues.
CNN's Alisyn Camerota went on record to defend the two on Wednesday. She said that she found nothing wrong with the relationship as both were executives and consenting adults.
Jeff Zucker's Colleagues Blame Chris Cuomo For The Whole Issue
The Media correspondent at CNN, Brian Stelter blamed the whole issue on Cuomo. He said that he exposed their romance using his attorneys even as he negotiated an exit compensation package.
It appears that Cuomo hired an attorney who threatened to leak damaging info about Jeff Zucker unless Cuomo was given severance according to his terms. Jeff Zucker refused to negotiate and said that they did not talk with terrorists. Chris Cuomo brought the house down in spite.
Stelter said the entire episode hinged on Chris Cuomo's conduct. He was hell-bent on burning the network after he was sacked last November for colluding with his brother to suppress his sexual misconduct scandal. Stelter felt that the resignation of Jeff Zucker was an incredible loss to the network, and regrettable.
Camerota also stated that Jeff Zucker was much loved in the network and they know that they will not find a smarter or more compassionate boss.
But some viewers were critical of Alisyn for having slammed Fox for the same issue and being defensive when it involved someone they knew.