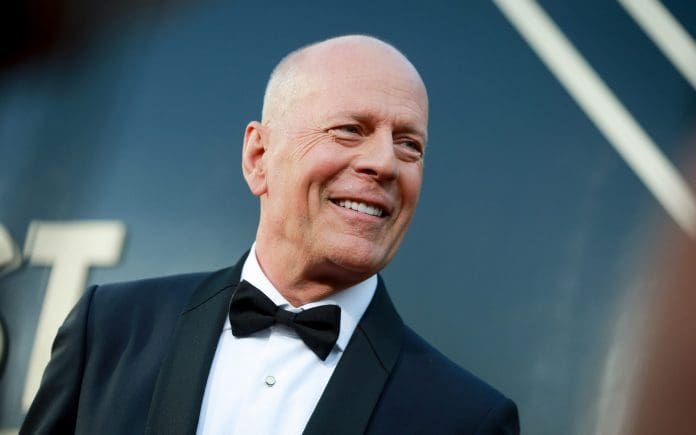 Bruce Willis' wife says it is difficult to tell if the actor is conscious of his condition. The Die Hard star was diagnosed with dementia 6 months ago. Emma Heming Willis admitted that it was hard learning about his condition.
Bruce Willis stepped back from Hollywood last year at the age of 68. 6 months ago doctors said that he had frontotemporal dementia (FTD). Bruce Willis married Emma in 2009. She said that he was a gift that continues to give. Since he was diagnosed with the condition, she has also functioned as a caregiver to the actor. Emma said that it was hard for both the family members and the person afflicted with the condition. She termed it more as a disease afflicting all family members in various degrees.
Bruce Willis's Wife Says That His Condition Has Also Led To Many Beautiful Moments
Bruce Willis and Emma share two daughters. The veteran of over a hundred screed roles also shares three daughters with Demi Moore. Emma said that despite the tough situation, his condition has also led to many beautiful moments in their lives. Emma was speaking for the first time about Bruce Willis' condition in honor of the World Frontotemporal Dementia Awareness Week. She termed it both a curse and a blessing.
Emma said that it was important that she look away from the pain and the grief that was enveloping all family members. She said that Bruce would want his family to be in the midst of joy. Bruce Willis received an initial diagnosis of aphasia in 2022. Family members finally revealed in February this year that Bruce had been diagnosed with FTD. Members of his family revealed that difficulty in communicating was just one part of the condition. Emma said that while the diagnosis was painful, it was a relief to finally know the reason for his present condition.