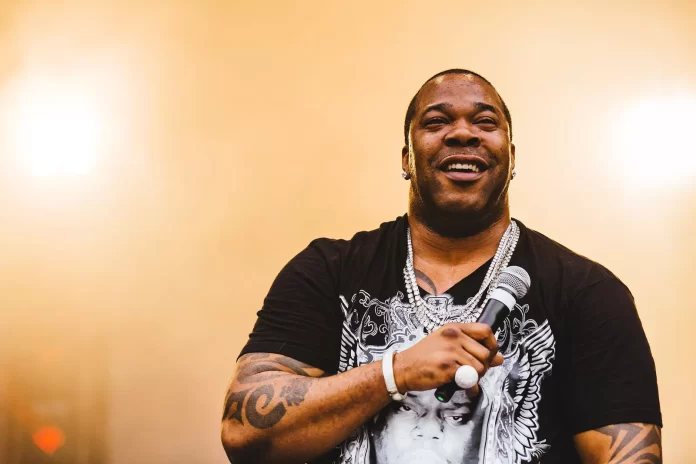 Busta Rhymes has added his name to the group of musicians halting their beats to honor the late Migos rapper Takeoff. Busta informed his followers via video that he has postponed the release of his The Fuse is Lit EP until the following week (Nov. 18) to pay tribute to the MC who was murdered on Nov. 1 in a case that has not yet been solved in Houston. Busta stated he decided to delay the EP's release date by a week in light of that and his intention to stand in solidarity with Takeoff's family and friends during the rapper's open memorial ceremony in Atlanta on Friday (Nov. 11).
Busta Rhymes Will Attend Takeoff's Funeral
Send our love and lovely energy to our brothers Quality Control and Migos, as well as to their lovely families, he urged. The five-track EP is Busta Rhymes's first release since 2020's Extinction Level Event 2: The Wrath of God and features collaborations with Bid Daddy Kane, Skillibeng, and Conway the Machine as well as production from Swizz Beatz, Marly Marl, and Focus.
Busta Rhymes wrote a heartfelt ode to the Migos' lyrical secret weapon hours after the world learned that Takeoff (born Kirshnik Khari Ball), 28, was assassinated by an unidentified assailant while celebrating with uncle Quavo at a Houston pool club. Friday's funeral for Takeoff will begin at noon at State Farm Arena in Atlanta, where Alicia Keys is scheduled to play.
Attendees must be citizens of Georgia. There will be a rigorous no photography or videography rule during the public memorial, and all equipment must be gate-checked in Yondr bags before entering the arena. The family of the rapper asked that instead of sending flowers or gifts, money be donated to The Rocket Foundation, which was just started to fund initiatives that support locally-based strategies to reduce gun violence.