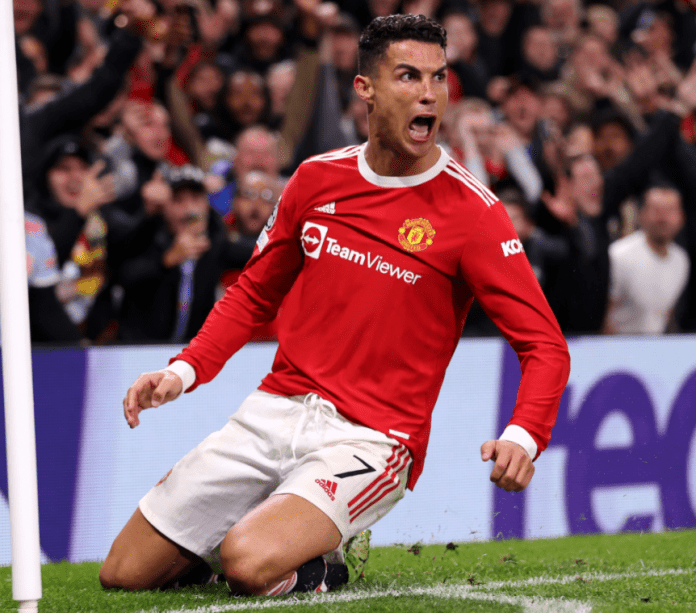 Cristiano Ronaldo scored a late goal to seal the win for Manchester United against Atalanta in the UEFA Champions League.
United started off extremely poorly as Mario Passalic and Demiral scored for Atalanta. They led the game by 2 goals for more than half an hour.
Manchester United came out from the dugout in the second half and seemed like a different team, all together. Marcus Rashford scored the first goal for the Red Devils and the home supporters found something to cheer for.
Harry Maguire scored the second goal with a smart finish, 15 minutes before the final whistle.
Cristiano Ronaldo scored the final goal with his trademark leap and header, with just 8 minutes remaining on the clock. Cristiano Ronaldo helped United secure a 3-2 win at Old Trafford and made the fans witness another great comeback for the English side.
David De Gea had a brilliant game too as he made two vital saves to ensure that Atalanta did not gain its two-goal lead again.
Manchester United Have Cristiano Ronaldo At Their End
The most fortunate thing for Manchester United is that they have the services of Cristiano Ronaldo. He has already scored 136 goals in the Champions League, itself.
Cristiano Ronaldo has always scored big goals in major tournaments and in big moments. He added another one last night when he headed home from Luke Shaw's brilliant cross. He scored his 137th goal in the UCL and it sent the United faithful wild.
This win has eased the pressure for Ole Gunnar Solskjaer for a short time, but he knows more than that. He is being pestered by questions about his job security after having a string of poor results.
United is now topping Group F and fans are hoping for the best to come.