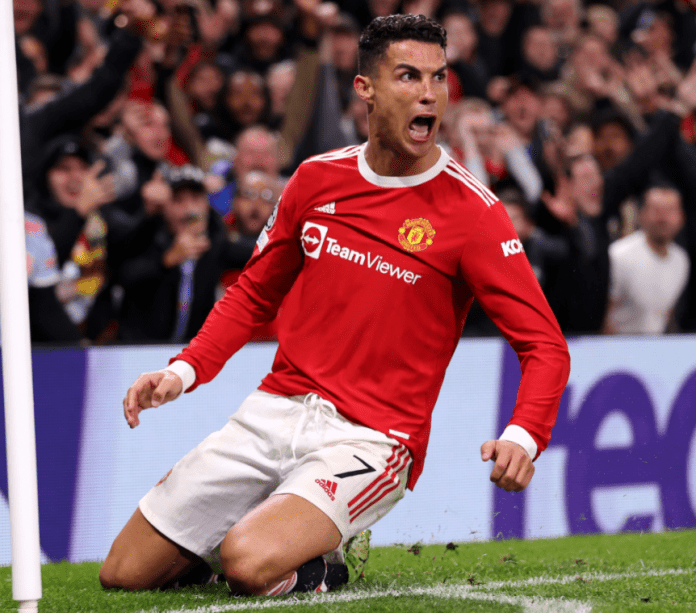 Cristiano Ronaldo helped Manchester United get a point against Atalanta by drawing 2-2 on Tuesday. The game was in the Champions League Group Stages at the Gewiss Stadium.
Josip Ilicic scored the first goal of the game in the 12th minute to give Atalanta the lead. Duvan Zapata cut back inside and supplied the ball to him at the edge of the box, who put it into the net.
Cristiano Ronaldo Is Always Performing At The Biggest Stage
Cristiano Ronaldo equalized on the stroke of halftime, which was Manchester United's best move in the entirety of the first half. The Italians looked likely to double their lead but had to satisfy themselves with a draw at half-time.
Zapata rebuilt the advantage for Atalanta through his strike in the second half. 
Manchester United was shell-shocked but started to build up momentum. Ronaldo grabbed his second goal of the game in the 91st minutes and helped the English club rescue a point.
The point means with two games to go in the group, it's evenly poised, with United top of the group and with a good chance of going through thanks largely to Cristiano Ronaldo.
After the game, the Portuguese star stated that they were " a little bit lucky" to rescue a point against the Italians.
He added that it was a difficult game as Bergamo was a difficult place to perform. They believed in themselves till the end and everyone was happy with the outcome.
Cristiano Ronaldo stated that they never give up and keep on believing till the end. The beginning of the game took a toll on them but was very lucky at the end of the match. Atalanta is great at pressurizing their opponents with a fantastic coach at the top.