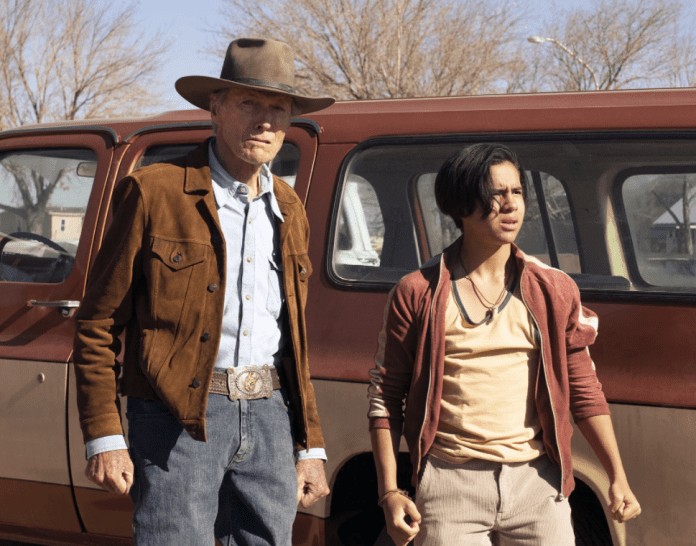 Cry Macho is considered to be an understated and uneventful movie that feels like a mixture of Bronco Billy and Gran Torino.
Clint Eastwood has a beautiful career as a filmmaker and a movie star but this movie ruins the entire show.
The Script For Cry Macho Was Extremely Poor
The script was woefully written and such 2-character road movies never hit out of the park.
The title and the monologue offer Eastwood a chance to contemplate things about manhood and aging from his tough-guy nature. These big ideas were lost in the minute plot and the weird nature of the supporting cast.
Cry Macho was adapted from Richard Nash's novel and the premise of the movie feels quite strained. The movie is set in 1979 where Clint plays Mike Milo. Mile is a Texas rodeo legend who was sidelined because of injuries and age.
His boss tasks Mike with traveling down to Mexico to bring back his son, which is a chore that he can not carry out himself because of acrimony with his ex-wife and vague legal issues.
Mike finds the boy, Rafo, but the road trip back hits multiple potholes. The pair encounter a few good souls who won't take no for an answer when it comes to feeding them but they seem easily outnumbered by corrupt policemen and thieves.
Affiliated with WB since the 70s, Eastwood has amassed an impressive and eclectic body of directorial work over the last half-century, dating back to "Play Misty For Me" in 1971.
He directed a pair of Oscar winners, "Million Dollar Baby" and "Unforgiven," but the record has proven more uneven over the last decade, with successes in "American Sniper" and "Sully,".
The Cry Macho will not add to that particular list, that we know for sure.