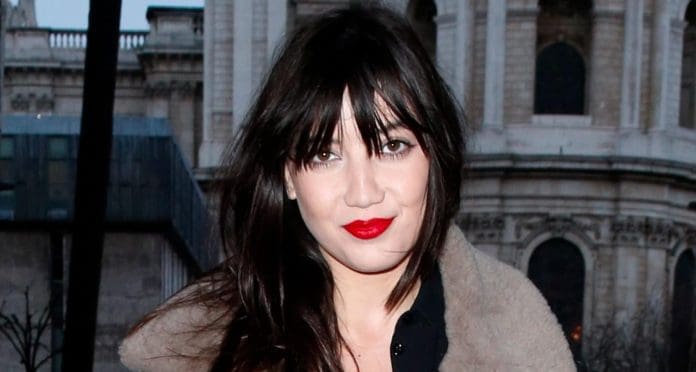 The new mom Daisy Lowe is overjoyed with her life experiences. She has just become a mother. She only shed tears of joy. Perhaps she would never realize real happiness if it wasn't for her newborn daughter. She welcomed her daughter with her fiance Jordan Saul. On Sunday she gave birth to a healthy baby girl.
Daisy Lowe's 'Easter Egg Hatched'
Nothing could be even more beautiful than childbirth. Daisy Lowe's daughter was born on easter day. She shares her daughter with her fiance Jordan Saul. They named their daughter Ivy Love Saul.
Daisy Lowe shared a heartwarming post on Instagram. She and her fiance holding their newborn daughter in their arms. Lowe captioned the post about how grateful she is for her. Perhaps her daughter made all of her dreams come true. She would have never known happiness if it wasn't for Ivy Love Saul. She couldn't stop crying after seeing her daughter for the first time. The timing of her birth was perfect, Daisy Lowe also wrote how her egg hatched exactly on easter day, the Miracle of all time.
Lowe's father Gavin Rossdale perhaps took the photo of the three. She is also the daughter of Pearl Lowe. She wrote how the magical photo is taken by Ivy Love Saul's magic nana. Jordan Saul also shared the same photo on his Instagram story captioning how proud a dad he has become.
Many other celebrities including Cara Delevingne and Natalie Imbruglia also commented. They congratulated her and send them love. Lowe and Jordan Saul got engaged last year. The same month they got reneged, Daisy Lowe announced they were expecting. Their happiness doubled.