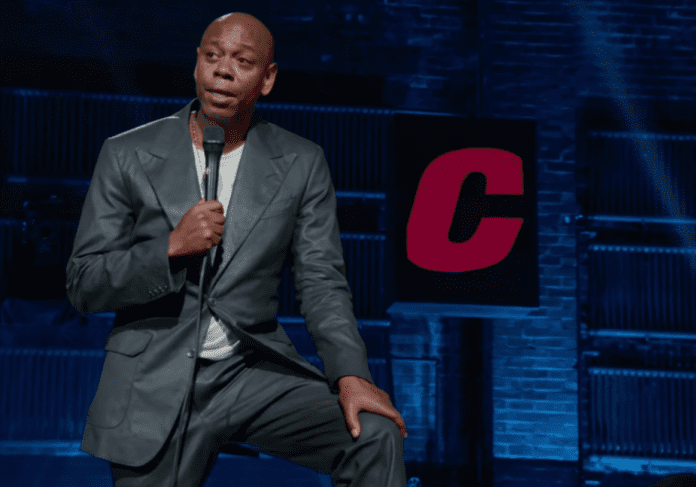 It has been a tough week for Dave Chappelle whose latest Netflix special did not land smoothly as his fans had hoped.
The final special in his multi-million dollar deal with Netflix was released on the 5th of October and was met with a slew of backlash from trans activists who argued that his jokes about the LGBTQ community were disrespectful towards the transgender women of color.
What Happened In The Dave Chappelle Special On Netflix
During the Netflix special, Dave Chappelle talked about several issues that included DaBaby's comments about HIV, JK Rowling's anti-trans statements, cancel culture and his personal experience with the transgender community as a whole. It also included the loss of a friend who died by committing suicide after she was bullied online for defending Dave Chappelle.
"You know a lot of the LGBTQ community doesn't know DaBaby's history, he's a wild guy," Dave Chappelle said in the special. "He once shot a n****… and killed him — in Walmart. Oh, this is true, Google it. DaBaby shot and killed a n**** in Walmart in North Carolina. Nothing bad happened to his career. Do you see where I am going with this? In our country, you can shoot and kill a n**** but you better not hurt a gay person's feelings."
DaBaby fueled HIV misinformation onstage and suggested that it was a deadly sexually transmitted disease which can kill you in 2,3 weeks. 
In fact, people living with HIV live long, healthy lives and cannot transmit the virus to others so long as their viral load is suppressed. Following his comments, the rapper was bombarded by critics and has since apologized.
Cancel culture was also a recurring theme throughout the special. When discussing the backlash against Harry Potter author JK Rowling, who has been under scrutiny by trans activists following comments she made about gender identity that were viewed as divisive and triggering for trans women, Chappelle was no-holds barred. Chappelle's comments were not welcomed by some trans activists and allies, including some at Netflix, who criticized the streaming platform for publishing content they deemed was harmful to their community.