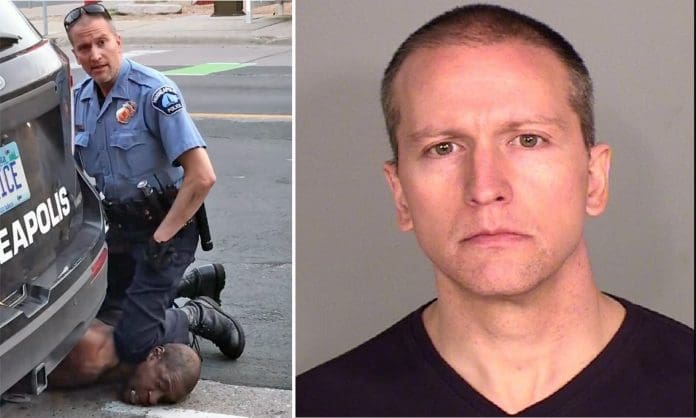 Thomas Lane, a former Minneapolis Police officer who assisted Derek Chauvin in restraining George Floyd in May 2020, will testify in his own defense at his federal trial, his counsel said during opening comments Monday.
The ex-officers (Lane, J. Alexander Kueng, and Tou Thao) have been charged with deprivation of rights under color of law. They are accused of failing to provide Floyd with medical assistance while Chauvin knelt on Floyd's neck and back for 9 minutes and 29 seconds. Thao and Kueng are also accused of neglecting to interfere when Chauvin used excessive force.
Derek Chauvin's Orders Killed Floyd 
A defense attorney said that Derek Chauvin did call "all of the shots," as he was the most senior cop on the site.
The attorney accused the MPD of failing to instruct its officers to interfere when a coworker should be controlled. Floyd's fight with the officers before they cuffed him was the focus of another officer's lawyer.
Floyd, a 46-year-old Black man, was tied and slammed to the pavement on his stomach until he went unconscious and stopped breathing around 20 months ago. Later that night, he was declared dead.
The terrifying episode was recorded on film by a spectator who watched Floyd anxiously gasping for air and yelling that he could not breathe.
The footage of his dying moments provoked worldwide protests and racial tensions amid a cultural movement against police brutality and racial injustice. Floyd's family is still struggling to come to terms with the tragedy.
The federal case is distinct from the state accusations stemming from Floyd's death. Derek Chauvin pled guilt as part of a plea bargain in December. Last year, he was convicted of manslaughter and murder on state counts. Kueng, Lane, and Thao have pleaded not guilty to state charges of aiding and abetting in a trial tentatively set for June.