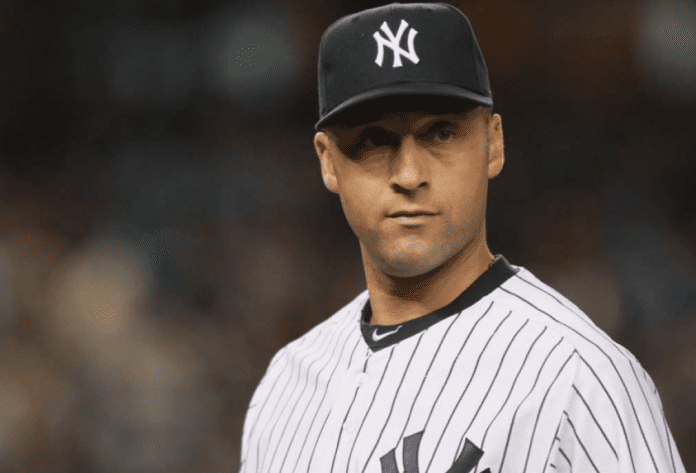 Derek Jeter took a small break from Marlins to receive the honor for his brilliant playing career.
The Baseball Hall of fame was delayed due to the pandemic and held the event on Wednesday for the class of 2020. The event was headlined by Derek Jeter.
The Hall Of Famer Derek Jeter Had A Brilliant Career
Derek Jeter played in 20 seasons for the Yankees and won 5 WS championships with them. He is one of the most impactful players in the team's history and was the best offensive shortstop by a mile (3,465 career hits and 119 wRC+). He was the most recognizable player in this generation and was the face of the sport till the 2010s.
The first year of his eligibility saw the support of 396 people out of 397, from the Baseball Writers' Association. It is almost 99.7% of the votes.
Cooperstown was swarmed with a massive crowd who were Yankees fans. His family and friends were also there at the honorable event. Derek Jete thanked each one of his teammates, his parents, and his wife for their support and appreciation.
Jeter singled out Gary Denbo from the lot and believes that he was responsible for his development as a baseball player. Denbo is currently working under Jeter as the VP of the Marlins.
The Marlins players watched the induction live from the LoanDepot Park and paid their respects to Derek Jeter.
There were other inductees too in the vent. Catcher Ted Simmons, MLBPA ED Marvin Miller, and Larry Walker were also inducted into the Baseball Hall of Fame 2020 along with Derek Jeter.