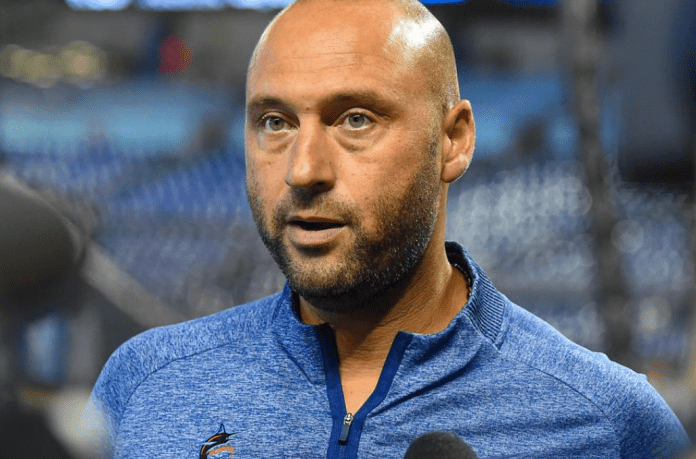 There has been news that Derek Jeter has resigned from his post as the CEO of Miami Marlins on Monday. This decision was a shock for everyone in the industry and was announced on the same day the season was about to start. There was a new agreement coming up for Major League Baseball. 
Impact Of Derek Jeter's Resignation in Miami Marlins
Derek Jeter gave a statement to one of the distributors in the news release that his vision and the vision of the organization are not matching any more and he cannot lead it any further. Thus, according to him, as the new season is about to begin, it is the perfect time for him to move aside. Derek Jeter is famous for his 20-years long journey with the Yankees of New York. He was even the Hall of Fame who got associated with Marlins led by Bruce Sherman. Later on, Marlin was bought from Jeffrey Loria for an amount of $1.2 billion in 2017. 
Derek Jeter enjoyed a stake of 4% in Miami Marlins and was responsible for handling operations and businesses. In his career of four seasons, it was a combination of 218-327 for Marlins and to everyone's surprise, the team made it to the postseason which took place during the pandemic in 2020. 
In his tenure, there was not only trading of players like Christian Yelich, Marcell Ozuna, and Giancarlo Stanton but also the improvement of ceratin other existing players like Jazz Chisholm and Lewin Diaz. In the words of Kiley McDaniel of ESPN, Mailin ranked fourth among 30other organizations. 
In the tenure of Derek Jeter, a naming right and a contract was guaranteed along with the hiring of Kim Ng and a change in the uniforms. There was a disagreement regarding the ownership share size and commitment to the finance between Jeter and Sharman. As Rob Manfred, the commissioner of MLB stated that Derek Jeter is the real winner and has been a strong pillar of the game.